It took around 10 hours to get to Jiuzhaigou, may main destination during my trip to Sichuan, China. I checked the weather forecast, and it said it would rain the day after I arrived. So instead of going to the famous Jiuzhaigou Park, I decided to go to Huanglong instead.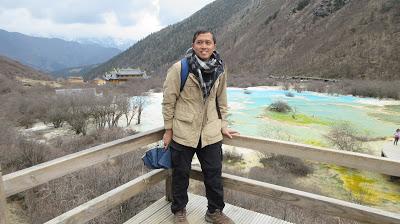 Part of the Adventure
Huanglong is a high altitude destination, hence the snow-capped mountains, cold weather and snow. The drive to the scenic area was nothing short of spectacular, especially for someone who lives in the tropics.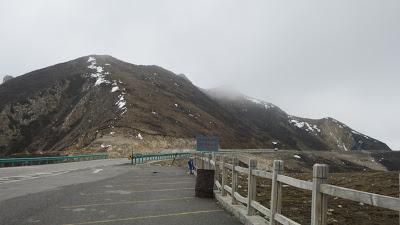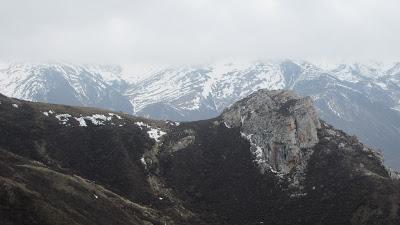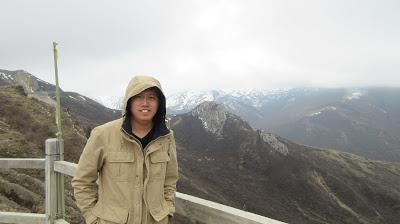 Even just the view of the mountains topped with snow was nothing short of spectacular. I was fortunate to be on the way to Huanglong when the sky was briefly clear, showing the mountains.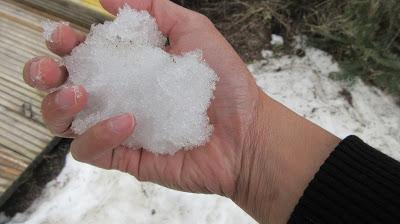 On the way to the park, we passed through the part of the mountain that still had snow! I was surprised to see it, many other tourists stopped along the way to take pictures. And, while I was walking to the scenic area after riding the cable car up, I managed to touch and feel snow for the first time.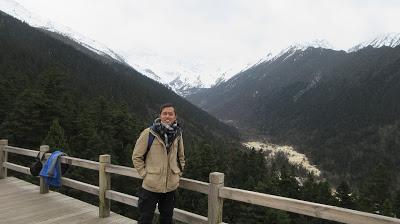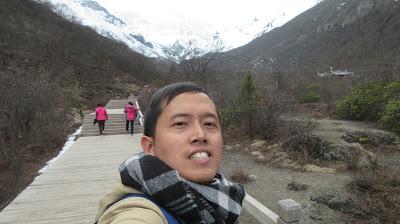 The landscape and mountain views were beautiful during the walk to the actual scenic area.
Still Beautiful
I read that it was low season for a visit to Huanglong, but I decided to go anyway, I still wanted to see the pools. The sign at the ticket office said that only a few of the pools had water in them, and thankfully one of them was still quite beautiful and spectacular, especially with the snow-capped mountain as its background.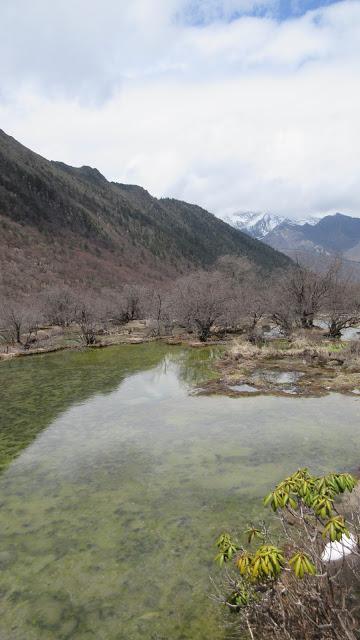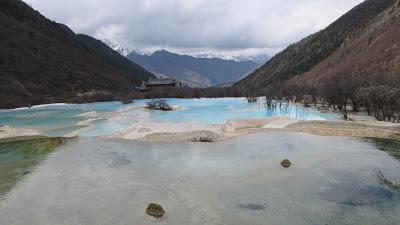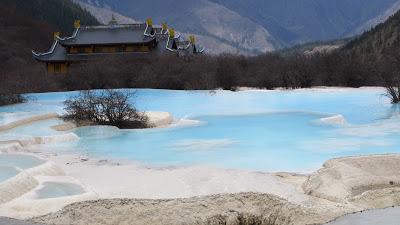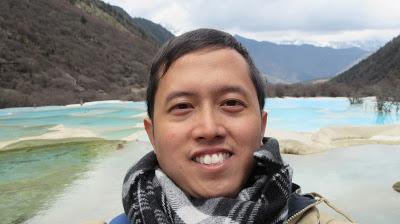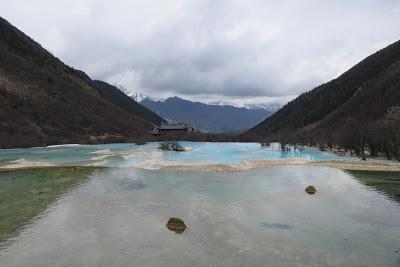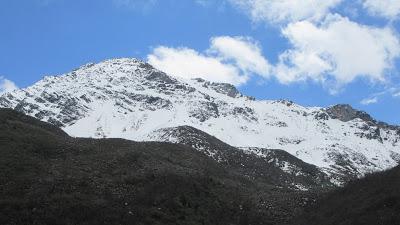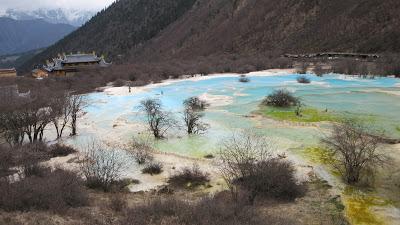 The Huanglong Scenic Area was included on the list of UNESCO's World Heritage Sites in 1992. The pattern of its layered calcium carbonated deposits supposedly resemble a golden dragon.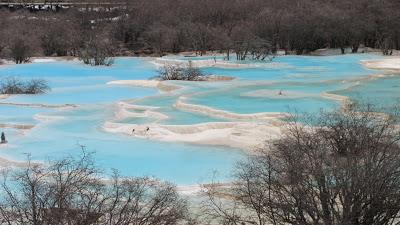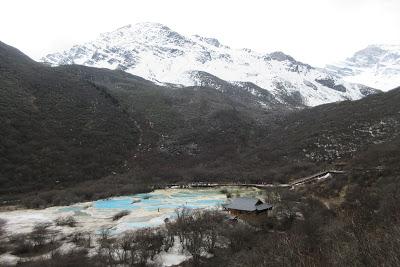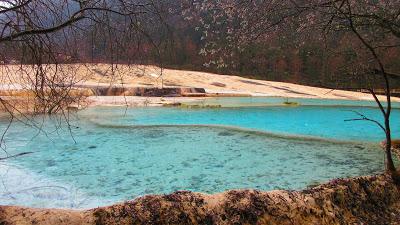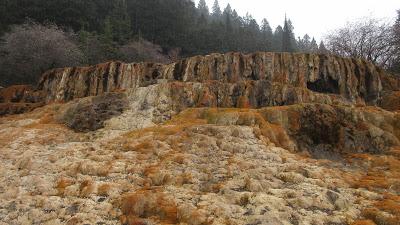 Some parts of the park had no flowing water, which was too bad. I could only imagine how spectacular this place looks during high season.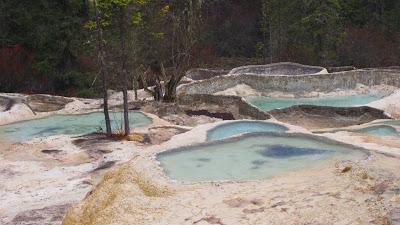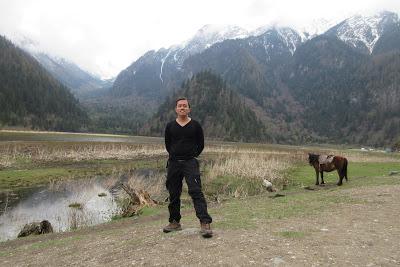 For those who don't have much time, visit Huanglong on your trip, even if it is low season, but better come in late April to see at least some of the pools with water in them. The best time to go is during the summer, when rain fills the pools.
How to Get to Huanglong
I arranged for a private car sharing through the hostel I stayed in, which was Friendship Hostel. I paid RMB 120 for round trip fare. You can take the public bus which costs RMB 45 one way. The admission ticket costs RMB 200, the cable car going up is RMB 80 and going down is RMB 40. You have the option to climb up and down, but the high altitude may make it difficult to do so. Pace yourself and don't rush, bring enough food and water for the trip. Be aware of the time because the car sharing and public bus may want you to return at a certain time.