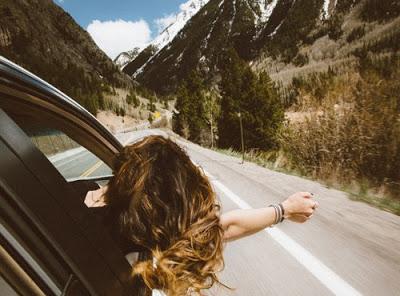 The classic American road trip is one many dream of taking - you may know which one we're talking about - Route 66 that runs over 2,015 miles from Chicago to Los Angeles. This is a journey you see featured in classic and modern movies. For travelers who love to stop and explore the sights this is one route that offers entertaining and iconic attractions to explore and memories to last a lifetime.
Our grandparents and parents, who may have taken this trip drove at a time when gas prices were much different they are now. Car's are designed to run more efficiently, and there are more electric cars on the road. If you happen to have one of these electric cars you'll discover there are over 250 charging points for EV's according to our friends at Comparethemarket.com.
As one of the UK's leading price comparison websites, Comparethemarket.com has done great research on road trips, with Route 66 being among the top 3. Also on their list is Germany - Frankfurt to Hohenschwangau that spans over 260 miles. This route is really nice if you're driving a electric car, and it will take around 4 hours to complete and has 91 charging points. As you drive, you'll find you'll passes through the historic city of Warburg and the picturesque town of Rothenburg.
A visit to the United Kingdom is ideal, and there are many fantastic sites and world class entertainment to experience here. For a road trip suggestion, Comparethemarket.com offers a drive from Bath to Falmouth that is a 200-mile road trip. It's a reasonable drive if you're cruising in a rental or a electric car, which takes 3 hours and 40 minutes to complete. While traveling through Weston-super-Mare, Topsham and Truro, you'll find there are also 65 charging locations along the route so no problem if you need to stop for a charge. This also gives you time to get out and explore for a while, and that's always nice.
Explore More Great Road Trip Idea's
Photo Credits: Comparethemarket.com