I want to evolve this year.... ( not exactly sure what I mean), but it does involve some sort of growth, an advancement if you like. I want my fashion style to 'Grow up' and this involves making a few changes to my wardrobe. Did a Massive clean up (Split between Oxfam and BHF), so there is definitely space for some new collection. I will of course Post more outfits and style updates. So here's one for the road.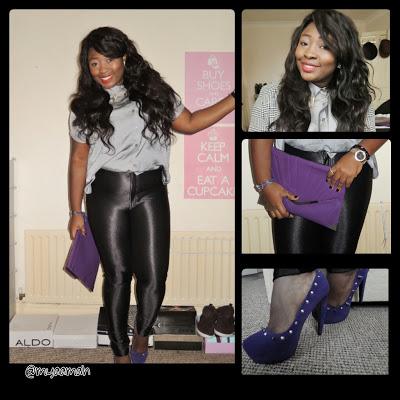 Top - Next
Disco Pants -American Apparel
Clutch - Newlook
Pumps - Fashion Union
Blazer - Asos.
Watch - Asos.