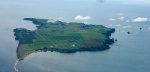 On Wednesday 5th October 2011, a large container ship ran aground on the Astrolabe Reef in New Zealand's Bay Of Plenty and started leaking oil out in the surrounding waters. By Sunday 9th, a 3 mile long oil slick was running through the rich and diverse sea.
Soon after, fist size balls of oil started being washed up on the nearest beaches and volunteers began flocking down to the shore to do their bit in the clean-up operation. However, more than a week later and 350 tonnes of oil are now thought to have entered the water.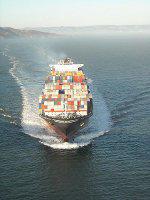 The fish and bird casualties are already mounting up, with further environmental concerns surrounding the fact that a number of the containers carried on the ship contain toxic chemicals, which could have an even more devastating effect on New Zealand's wildlife if these substances enter the water (70 containers have already fallen off the ship).
Locals in this part of the North Island however, have been warned that the situation is expected to get much worse as the oil that is being washed up on the shore is thought to be from the initial spill, with a great deal more having leaked out into the water since then. High storms though have made it almost impossible for people to board or really get that close to the ship to continue salvage efforts.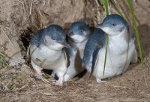 New Zealand and it's waters are home to some of the most unique animals on the planet that are found no-where else on Earth, many of which are already rare and severely threatened in their natural habitats. Many will be affected by the recent catastrophe that has been dubbed as the country's worst environmental disaster for decades.