A disabled kitten may be one of the worst things in this world but there is also an opportunity there, to make that sad tale a wonderful one.
A recent episode of Tails of Hope by The Pet Collective tells the story of Thumper, an orphaned kitten born with a neurological disorder.
A kitten that learned to walk with the help of a specially-designed walker from PACT, thanks to some amazing people.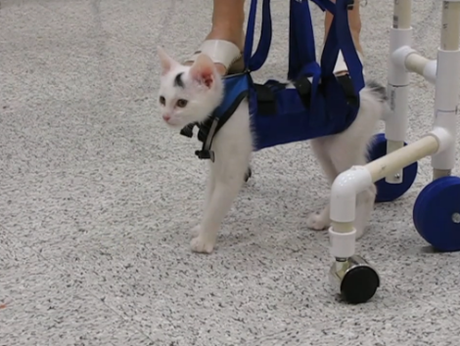 Here's the video of this amazing story that will make your day much better.
N.