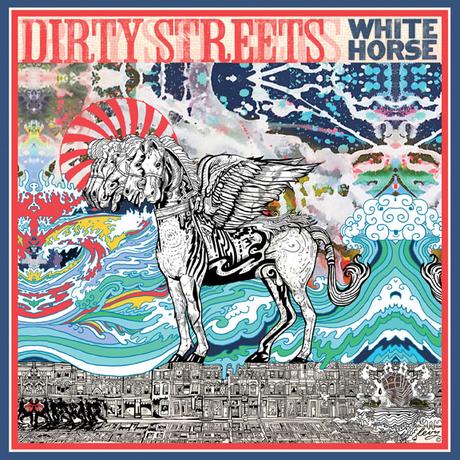 HERE'S WHAT PEOPLE ARE ALREADY SAYING ABOUT DIRTY STREETS' WHITE HORSE:
"Featuring nasty, sweaty guitars and Justin Toland's howling vocals, White Horse is everything you want in a rock song and a refreshing throwback to an era where rock dominated the airwaves." - PURE VOLUME
[Rating 10/10] "…an album that's astounding in almost every single way." - MAXIMUM VOLUME
"Memphis trio Dirty Streets brings the blues and the boogie on their latest album, White Horse. The band's no-frills, less talk/more rock approach serves them well." – ALL MUSIC

"If you want to groove to some good psychedelic blues rock, this album will do the trick." - EXAMINER
[9/10 STARS] "If you like your rock and roll down and dirty saddle up and take a ride on the White Horse" - BLUES ROCK REVIEW
" Who says rock is dead? You just have to know where to look and that place just happens to be the streets of Memphis, Tennessee. After a two-year layoff the band has elaborated on their signature sound which features smokin' hot guitar riffs, a mighty soulful groove and a hypnotic midnight moan." - HEAVY PLANET
"White Horse is a hard-hitting blast of eleven arena-ready rock tunes best cranked to maximum volume." - GLIDE MAGAZINE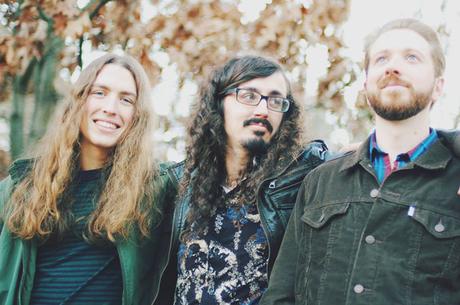 Memphis-based power-trio Dirty Streets are gearing up for the release of their fourth studio album, White Horse (their second for Alive Naturalsound Records) on Black Friday. 
Following the release of their well-received 2013 album, Blades of Grass, the band began writing and recording material for this new record. As frontman Justin Toland explained, "We wrote and re-wrote tons of songs and it really ended up hitting a great point as far as expression. We recorded at the renown Ardent Studios in Memphis with our friend Matt Qualls this time, who is a great engineer and really helped in forming the sound of the record. It became a very pure time creatively for us and I feel we locked into something we hadn't previously. Over all, it worked out in a way that we could take more time to find our sound than we previously had."
And judging from these 11 red-raw tracks informed by the band's love of deep 

soul, funk, blues and heavy boogie & psych-rock

 it was time well spent. 
"This album is definitely more fluid and natural," Toland continued. "We made a big deal out of just feeling out the songs rather than getting them technically perfect. Percussion was definitely a compass as far as groove on this one. If we couldn't play the tambourine, or shaker with feeling then it wasn't cutting it. 

It was actually Budos Band that was a huge influence as far as groove goes for the writing of this record."
Following various tours throughout the U.S., including a successful run opening for label mates Radio Moscow, Dirty Streets will be bringing their pile-driving live show to a city near you soon (tour dates to be announced soon).

Dirty Streets' White Horse is available on Limited Vinyl, CD & digital formats via Alive Naturalsound Records. Order here.
FOR MORE INFO ON DIRTY STREETS:
http://www.dirtystreetsmusic.com

http://www.alive-records.com/artist/the-dirty-streets
FOR MORE INFO ON ALIVE RECORDS:
http://www.alive-records.com