Dionne Warwick has been making hits since the 60's and is showing no signs of slowing down.
The six time Grammy award winning singer recently won a Lifetime Achievement Award and she recently celebrated 58 years as a recording artist ... "Receiving that award was the ultimate, when you're celebrating your body of work by the Grammy Association, that's quite an endorsement," she recently shared during an interview on CBS Sunday Morning.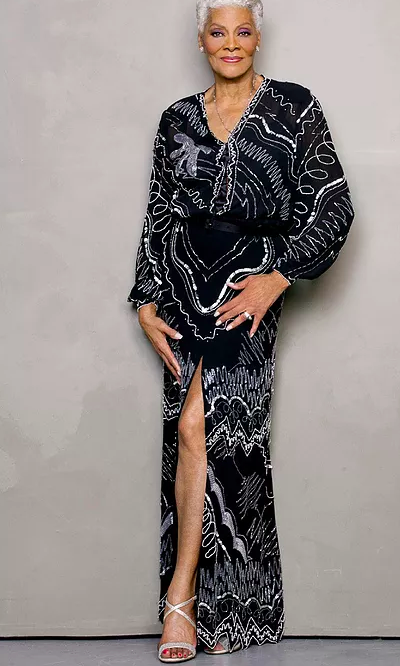 Dionne is superbly inspired to keep singing at the blissful age of 78. "I love what I do, you know? If I can be of service and helpful in areas that I feel I can do, then that's what I'm going to do with the rest of my time."
The songstress completed She's Back, a 36 full-length album, produced by her son. Although Dionne is a consummate professional, who could teach her son a thing or two, she hang back and let him lead the way... "I work with him as my producer like I would any other person that I've worked with. Damon has honed his craft; otherwise, he would not be producing me. The only difference in working with Damon and the other producers I've worked with is that he calls me Mommy instead of Dionne."
Dionne is still the "Solid Gold" hit maker. In fact, she released Dionne Warwick & The Voices of Christmas. "In this moment, I'm doing a mini tour to promote the Christmas CD, and I'll be out doing my concerts as I normally would do. I did what I feel is one of the best CD's I've ever done, and it was such a joy to do. I worked with some of the most terrific voices we have today. I've done duets with people like Johnny Mathis, Ella Black, Michael McDonald, Johnny Mathis, Chloe and Hale. I did a duet with The Oakridge Boys and John Rich; so, it's a very good CD. It's something for everybody."