It's not every day that I receive a message from someone saying that they think my work is so amazing that they made it a part of them, so when I do, I definitely take it as a big compliment. A few days ago I was contacted by a chap called Xavier Parrie, saying exactly that.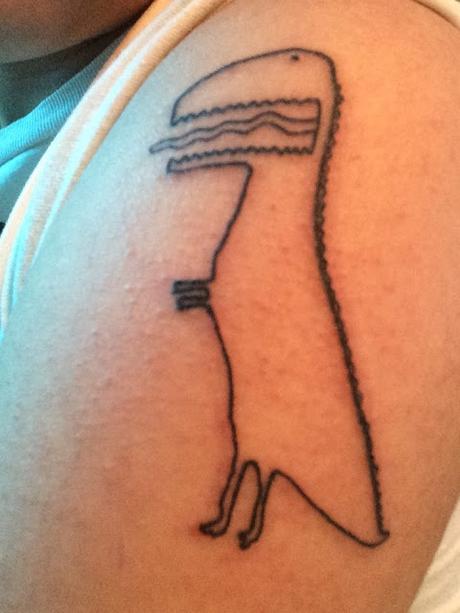 At first I thought maybe Xavier had had a tattoo done of one of the drawings that I made for the 'tattooed' element of my latest sculpture, Tattooed Tumour Box (currently on show at the Islington Contemporary Art and Design Fair 2015, from Friday 27 to Sunday 29 Nov.) – an idea that I've recently been toying with myself. My father was a tattooist, and I've always fancied having tats myself but, being an artist, I'm acutely aware of visual relevance so I knew that firstly I'd have to have to come up with something that was personal to me, design it myself, and then find a tattooist that I trusted to render it exactly how I wanted. It's only now, with the collection of drawings that I made for Tattooed Tumour Box, that I feel that I finally have the imagery that I could live with on my own body. Although, to be honest, I probably won't get any tats now. I love them on other people but am no-longer as excited about getting my own – maybe I waited too long.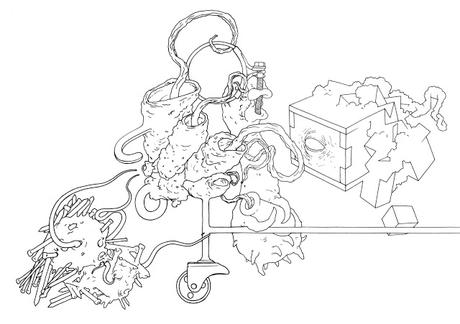 Anyway – back to Xavier. When I opened up the attachment that he'd sent me, I saw that he'd had gone for one of my quick-fire drawings of a cartoon dinosaur. There are some wonderful colourful tats out there and loads with amazing detail and shading work but my favourites tend to be the simple line drawn ones.
 
The original dinosaur drawing is part of a large collection of quickly-executed ink drawings, all made without any forethought of what the eventual images would become. I started this series of drawings a couple of years back as kind of creative limbering up exercise, and found it to be a good way of letting go of any preciousness over my sketchbook work, as well as great way of generating new and unexpected imagery – some of which I've gone on to use in other projects. At the height of the series I set myself the challenge of having to execute a minimum of ten drawings a night, before I'd allow myself to go to sleep. Pretty soon a big pile of sketchbooks grew up next to my bed.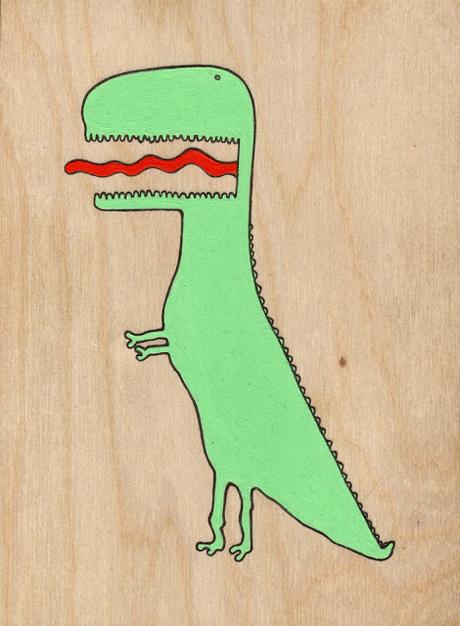 A lot of the drawings from my quick-fire series re-emerged as the wall plaque pieces that I made for the pop-up event at the A plus A Gallery during the opening week of this year's Venice Biennale, and Dino was one of them. Basically, I went through my last twenty years worth of sketchbooks, selected various images, then reproduced them as drawings or paintings on hand-made plywood wall plaques. The dinosaur one, that you see here, recently sold but click here to check out more from the series, which I have called my Taster Menu (because I'm selling them at a fraction of the cost of my normal work they offer an affordable introduction level for new collectors).