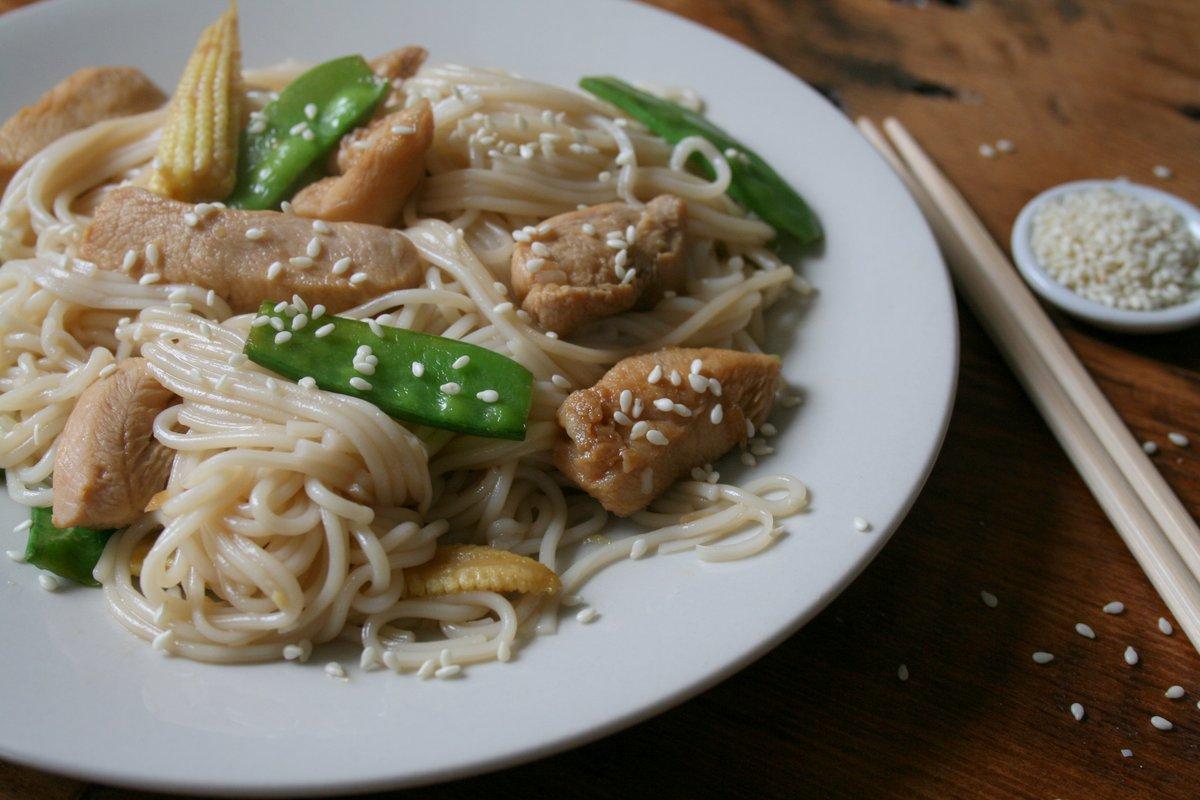 It has been a few weeks since the last "dinner in a flash" posting, and I hope you'll agree that this one is a goody!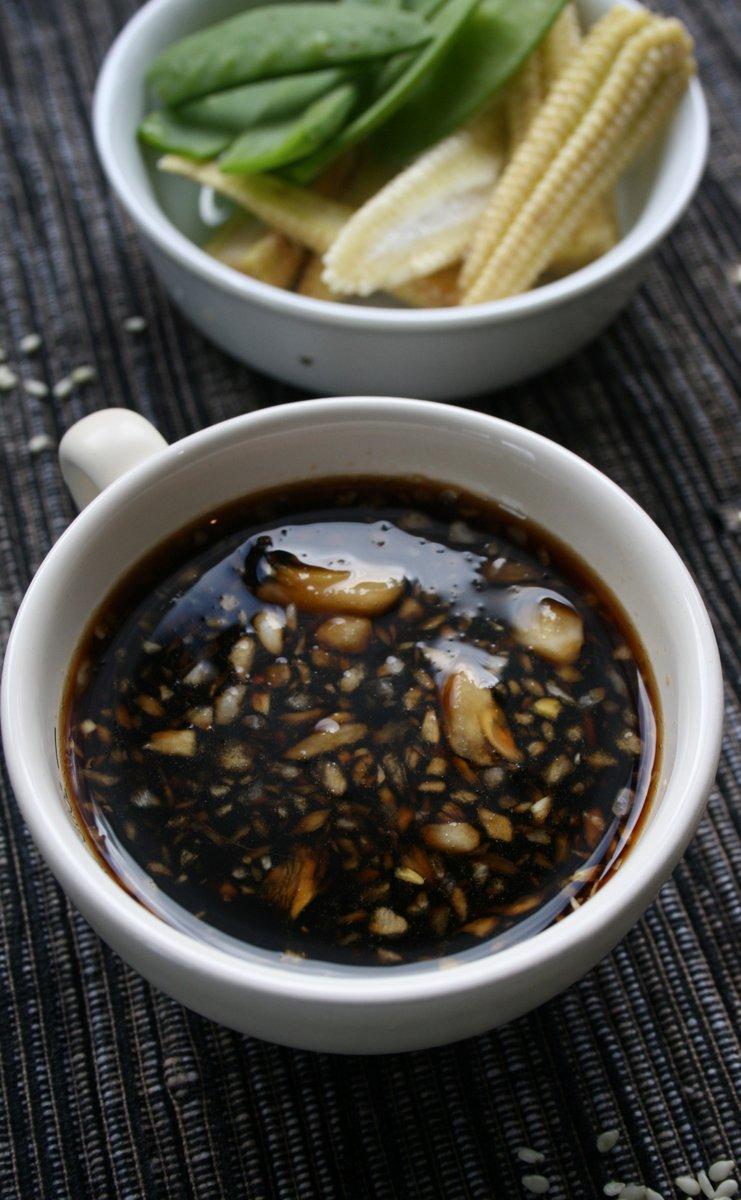 This last week has been a whirlwind of appointments, errands and social get-togethers, nothing out of the ordinary now that I think about it! Most of you can relate to that feeling of being run off your feet I'm sure, so ... flag this recipe because it's perfect for those evenings when, after a crazy day, you want to enjoy a good home cooked meal with minimal effort.
And by minimal I mean you could have this on the table in less than 20 minutes - win! If you love Asian flavours then I'm sure you'll enjoy this dish. Feel free to change up the veggies if you wish, you could use carrots, cabbage or shitake mushrooms to name a few. I chose mange tout and baby corn as they require very little in the way of preparation and cook in no time at all, it's all about speed today!Mmm, I can smell the honey caramelising already. Enjoy!
_________________________
HONEY, SOY & LIME CHICKEN 
WITH NOODLES
Serves 2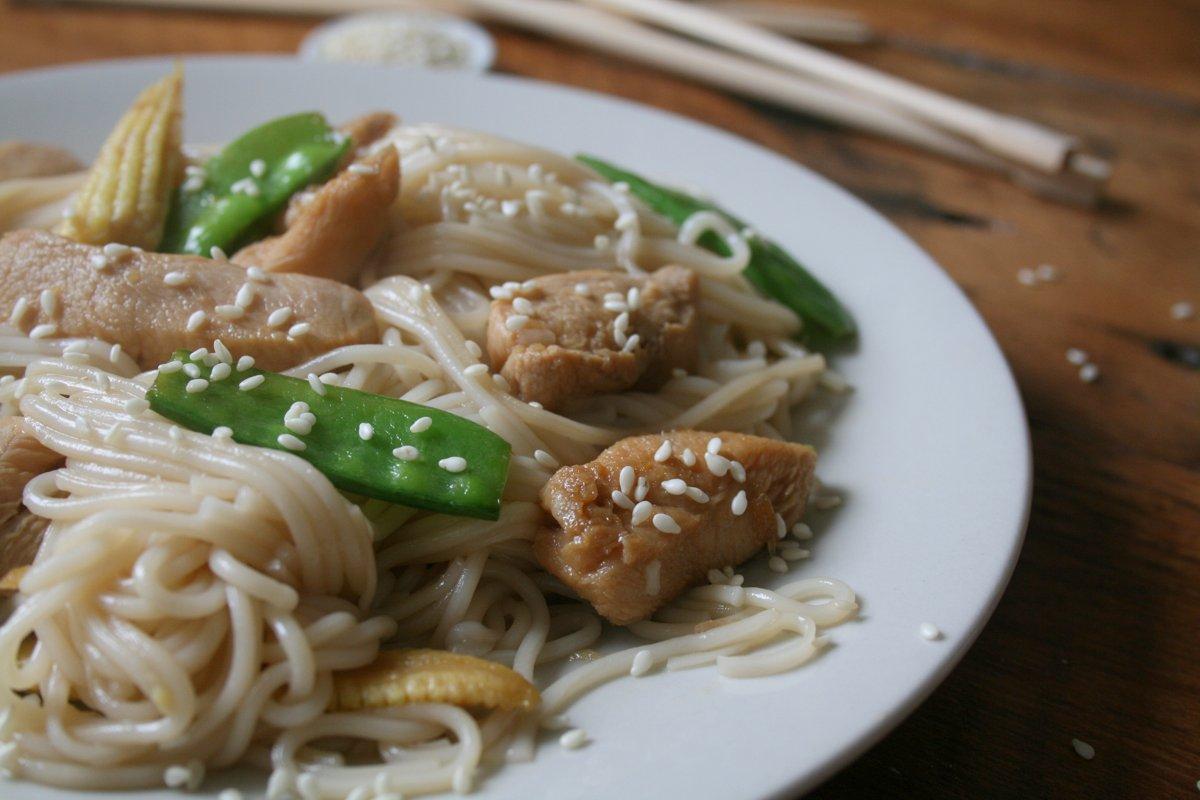 1 tablespoon honey
60ml (1/4 cup) soya sauce
1 tablespoon lime juice
1 teaspoon crushed ginger
1 1/2 teaspoons crushed garlic
2 chicken fillets
150g dried noodles
60g mange tout
60g baby corn
sunflower oil for frying
salt and pepper
sesame seeds to garnish
Step 1.) Combine the honey, soya sauce, lime juice, ginger and garlic in a bowl and mix well to make a dressing.
Step 2.) Cut the chicken fillets into 5cm strips. Measure 3 tablespoons of the dressing into a small bowl and set aside, then toss the chicken strips in the remaining dressing to coat and leave to stand.Step 3.) Bring a pot of water to the boil on the stove, then add the noodles and cook as per the packet instructions. (They should be cooked but still firm, not soft!)Step 4.) Rinse the mange tout and baby corn in cold water. Top and tail the mange tout and cut the baby corn in half lengthways (you can also trim the thick ends if necessary).Step 5.) Heat a dash of sunflower oil in a frying pan or wok. Add the chicken and its marinade and cook for a few minutes just to brown the chicken. Add the baby corn and cook for 1 minute. Then add the mange tout and cook for a further 2-3 minutes until the chicken is cooked through.Step 6.) Drain the noodles. Add the chicken, vegetables and the remaining dressing that you set aside earlier and toss well. Season to taste with salt and pepper.Step 7.) Dish up onto warmed plates and sprinkle with a few pinches of sesame seeds to serve.