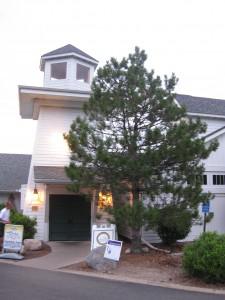 Last night Joe and I headed out to Waconia to have dinner at Lola's Lakehouse. Lola's is a special place for us since it was where we had our groom's dinner last July but I won't get all love sappy about that on here. I will say, however, it was such a great place to bring our family and friends to and the view and atmosphere was perfect. Have you ever been out to Lake Waconia?! The lake is huge!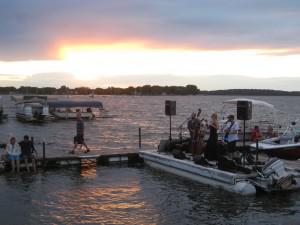 One of the local radio stations, Cities 97, was having their event Oake on the Water out on Lola's docks. We didn't get there in time for the event itself, but we were serenaded with live music from three talented folks during our dinner. I should have ask who they were, sorry, my bad. Just know they were good!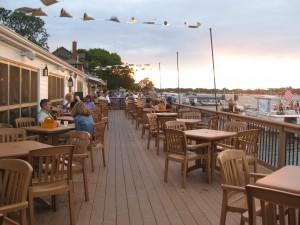 And what could be better than sitting out on the deck, having dinner with your favorite drink in hand, all while listening to live local music and overlooking the sun setting on the water. Ahhh…do you think it could be possible to get one of these nights in the dead of winter?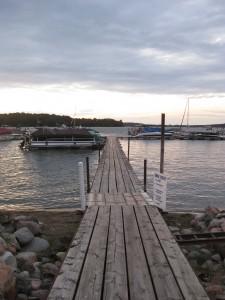 Don't forget to walk out on the docks before you leave. There's no prize at the end of it unless you count the view of the lake and drooling at all the boats but it's a nice way to enjoy what makes Lola's so unique.
Happy Friday Friends!
Sarah