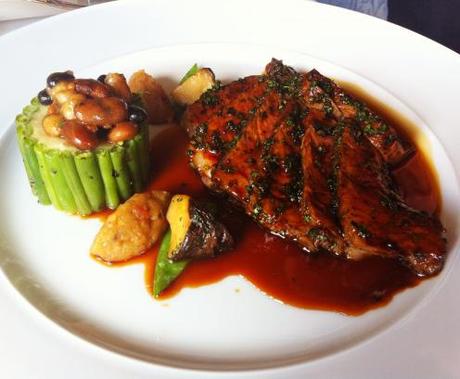 If you enjoy indulging in savory, scrumptious meats and washing it down with crisp and delicious German beer, you will definitely like dining out in Germany. Local favorites like roasted pork knuckle that crisps on your teeth when you bite into it accompanied by stewed sauerkraut; Weisswurst – poached Bavarian white sausage with mustard and horseradish, or grilled juicy Bratwurst are all on the menu among other international dishes in many restaurants of Baden-Baden and the surrounding towns. Be aware that German food is not a diet food by any means, so walking it off after a heavy dinner is highly recommended.
I'd like to share some of my favorite restaurants around the area so that if you decide to visit southwestern Germany, you don't have to spend much time researching places to dine.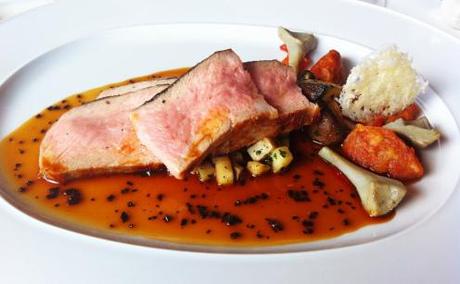 Beer gardens are one of my favorite types of restaurants in Germany. The two I'd recommend the most are Badener Weinkeller and Loewenbraeu. Weinkeller, in particular, is famous for its baby chicken with potato salad and white asparagus with hollandaise sauce and a pancake dishes. The baby chicken is so juicy and tender that it literally melts in your mouth. Both the restaurant and its outdoor patio are cozy and very German-like. So if you're looking for a place with rustic, simple yet delicious food and a welcoming atmosphere, Weinkeller would be a great choice.
Loewenbraeu, on the other hand, is a bit more touristy but also worth visiting. It's known for its traditional German dishes, including a variety of wursts and its most popular item – Ganze Schweinshaxe – a knuckle of pork served with bread dumpling and sauerkraut.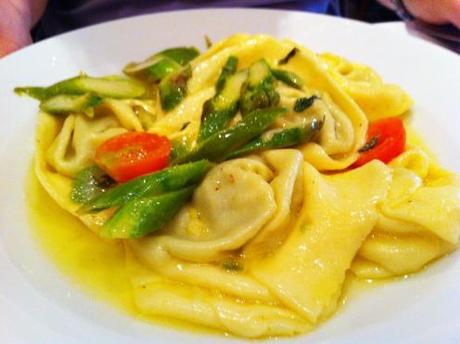 If you've had enough of traditional dishes, there are a couple of Turkish kebab places where you can try one of the most amazing wraps of all time – Doner Kebab. Thinly shaved pieces of roasted juicy meat sitting on garlicky yogurt sauce and covered with crispy onions and cabbage, served in a toasted flatbread that soaks up the sauce and the juices from the meat, all make for one amazing sandwich.
If you can't take any more meat, you should try Medici – a nice restaurant with a variety of fish entrées and sushi. Its riverside location and gorgeous view of the surrounding park let it stand out among other Baden restaurants. But for true meat lovers, its menu does offer a premier T-bone steak with an intoxicating aroma that makes heads turn upon arrival.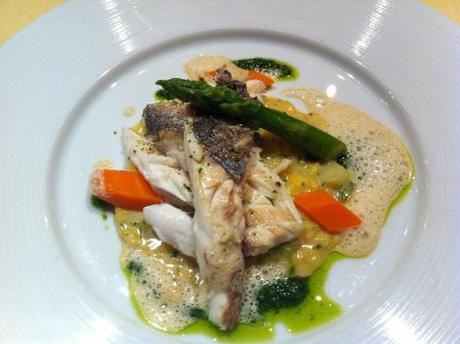 For some fancy dining, you should check out Brenners Park-Restaurant, a two-Michelin star gourmet restaurant where Head Chef Andreas Krolik performs unforgettable feats of feasts for many fine dining connoisseurs.
But no matter where and what you eat, after all this food galore you've got to have German desserts. For that, I strongly recommend finding your way to Café Konig, the quintessential dessert shop in Baden-Baden. With dozens of baked goods on display, you would think you are in cake heaven. Covered in fluffy whipped cream, fruit or buttery frosting, these vanilla and chocolate delights will complete any meal to the state of perfection.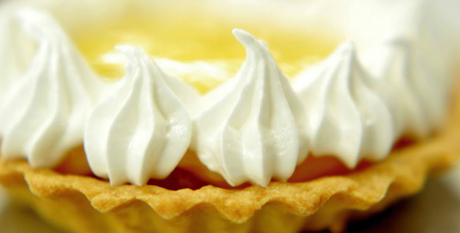 In my next post, I'll take you to the incredible restaurants of the Black Forrest region and show you the dining options outside Baden-Baden.