Dilli's one stop portal to everything- So Delhi
For those living in Delhi, you must have all heard about So Delhi by now and those who are planning to visit Delhi, need not look any further because you have a complete city guide right at your finger tip! Featuring all you need to do while in Dilli there is absolutely no need to rely anymore on your best friend's sister's husband's expert tips about the city only to reach and find that the experience just wasn't right for you. Starting from food tips, shopping hauls and amazing deals- So Delhi's got you covered!
So Delhi is where I began my career and it literally was the craziest time of my life. Their workplace is filled with the chillest people, the work could be your dream job and between a crazy trip with loads of Mafia (shhh, its the So Delhi game!), a beloved "baba" that we left behind in the mountains, I realised that if work was this fun, nobody would ever be cribbing about their job which is directly proportional to the mantra for success- "Follow your dreams and do what you love the most!" And that is exactly what the So Delhi duo, Priyanka and Digant Sharma have been doing.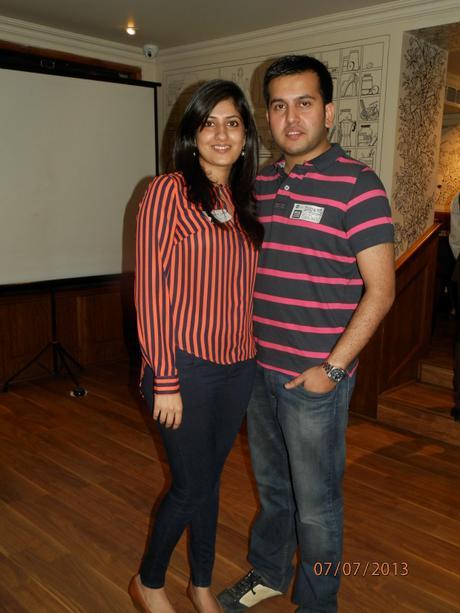 I caught up with Priyanka for a bare it all session and this is So Delhi for you!
A little about yourselves and the inception of So Delhi
So Delhi was started by myself, Priyanka Sharma and Digant Sharma purely for the love of Delhi and for the lack of a decent portal covering it in depth, there being no local city brand to connect with! Digant is a hard-core Delhiite whereas I have a bit of a global background vacillating between the UK and India. We lived and worked in the UK for over 5 years, travelled the world before leaving our corporate jobs, moving back to Delhi to take it up as a passionate project which soon snowballed into a full time venture!
Tell us about the moment when the idea clicked? How did it come up? Was it something that came up suddenly or did you guys plan it all along? Why the name? Why Delhi?
We used to make a lot of itineraries for our friends and family covering the best aspects of the city but slowly realized that Delhi was missing an all-encompassing portal where one could explore and discover the city.
As for the brand itself, we've all used different adjectives to define cities and countries around the world but the big question we asked ourselves when coming up with this concept was what word perfectly describes the city of Delhi? A lot of ideas came and went, months went by when finally eureka struck. This is when So Delhi was born. We realised that the word Delhi in itself defines a lot more than one could imagine. Think about it and look around you...Aren't some things just "So Delhi"?
The execution... Putting it all together, the journey?
Our first step towards what you see today was community building which is the real challenge for any content driven business. We got in touch with all Delhi based enthusiasts who too were keen to showcase their love for Delhi through a common platform which is what essentially we provided them through SoDelhi.Com.
We take pride of our content which has been curated by a team of 500+ specialists over the past 2.5 years. We strongly believe in community engagement and hence have a gamut of local specialists - critics, bloggers, photographers, locals and expats, businesses who work with us on a day to day basis.
Did you face any challenges while pushing this dream?
Every startup has its own set of challenges as did we from the product, the design to getting and retaining the right sort of talent who believed in our dream - these are constant factors that you need to keep looking at!
The breaking moment for So Delhi? The point when you thought that yes your dreams fetched the results you have wanted.
The recognition and associations we've had so far is the ultimate validation for all our efforts so far. From having 650+ participants in our recent event in Connaught Place - The Great Delhi Tweasure Hunt which also trended on Twitter across India to having an overwhelming Social Media following across the board, these are the things that keeps us going!
Being a part of the food revolution, how do you see So Delhi in bringing people closer on the basis of food?
Food is an indispensable part of So Delhi as all Delhiites are big foodies - we've reviewed over 400 places (and counting) in town and its a topic that everyone has an opinion on. Our restaurant reviews and listicles such as where to find the Best Butter Chicken in Delhi or the Most Romantic Restaurants in Delhi help locals zero in from what may otherwise be a confusing and overwhelming number of restaurants & dishes out there! However for us the bigger picture includes all the other aspects of Delhi too - be it events, nightlife, experiences & shopping etc.
How is it like to completely work in a creative field and with a creative team?
We have a young team and we take pride in that. No two days are the same as everyone's always brimming with ideas which is what we thrive on.
Future aspirations?
In the short term, we plan on going deeper into the lanes of the city to find out more hidden gems and bringing on more local experts. We plan on launching an app soon which will help locals and travellers explore the city better. Moving to other cities is also on the cards!
A message to those who are looking to stand up for their dreams...
Surround yourself with like minded people! Remain focussed and never give up on your labour of love.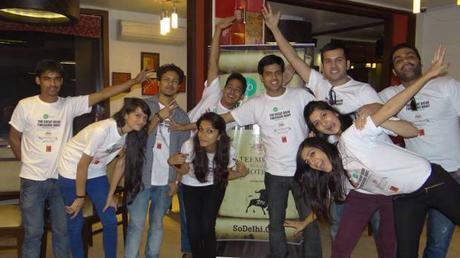 You can even get their guide book incase you are one of those people who love the feel of a real book!
Follow them around on Facebook, Twitter and Instagram and be prepared to look at Delhi from a completely new angle... And maybe fall in love with it all over again!
Mohana Ganguly