The death of a beloved is the most painful incident in a person's life. Friends and relatives gather around the grief stricken family to offer their condolences to them and render strength during their difficult time. It is important to pick words carefully during this time to ensure you do not hurt anyone's sentiments.
How to Say RIP (Rest In Peace Messages)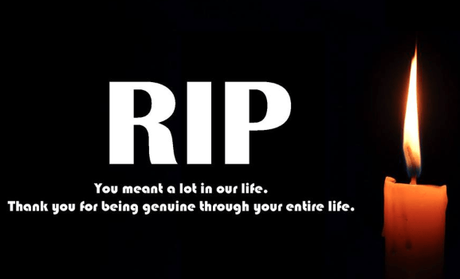 Many people find it hard to offer condolences as they just do not understand what to say at such a time. They hesitate to call up the grieved family or visit them just because they fall short of words. They try to avoid the situation just so that they do not end up saying something awkward that makes the other person uncomfortable.
If you have faced such a situation and want to know how to console a person at such a time then read on to find out different ways to say rest in peace. These sayings can particularly be used during the prayer meetings held for the departed soul.
1] Rest In Peace Status and Messages
Will miss you forever as in the morning when we miss the stars.

I would not let the world forget who you are, I will always be true to you and loyal as well.

When I have forgotten everyone else, I will remember you as the best thing for me, forever.

Your soul has learned everything that it was supposed to learn so it was then free for leaving.

Death is certainly not the end, there is more that we can impart on the next generations too.

I want to tell you that these bodies are just containers, our soul will move on to the next life.

I wish that you can rest in peace now, you have died fighting your disease, so now just relax.

You love life and life will love you, just not as much, for death is its counterpart, always was.

God may bless him. Br free from trouble.

May your soul will be in peace forever.

You are not in this world but in our heart, you have a special place.

Your death makes me learn to live in peace because we get only a single chance to enjoy our life.

It is hard to hold my tears. Rest in peace, my friend.

Now you are free but we lost something precious.

We used to talk every day but the saddest part is from now I can even hear your advice.

Your grave did not kill me but something inside me died.

It is not easy to let you go.

It is hard to accept your absence now onwards.

People go and time flies but memories not.

My journey was great because you were the part of my life.

Rest in peace and you will see that the afterlife is a place where you belong now, my dear.

You meant a lot in our life. Thank you for being genuine through your entire life.

Will always you. It is very hard to forget a person like you.

Rest in peace and remember that we will never once forget how you touched all our lives.

I must have been dreaming but your hand reached out to me and helped me get free of you.

Rest in peace and one day we will meet once more, in different bodies with the same souls.
2] Rest In Peace Quotes and Sayings
We hope the information shared here will help you console your friends and relatives during their most difficult times. Carefully chosen words can comfort them and give them the strength to go on at such a time.
You can use these sayings to offer condolences over the phone, in person or on social media platforms. And You can also use these during the condolence meetings to show your love and respect for the departed soul.
You may also like.