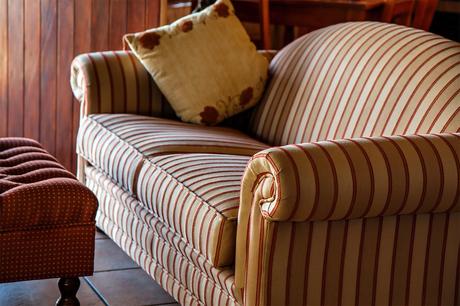 Many of us do not understand the meaning of a traditional sofa in comparison to a sleeper sofa. We tend to get confused when buying. Both sleeper sofa and the general sofa is important to decorate your home. Before buying, you must understand the need for it. If you buy something that is not necessary, then the money invested will go to vain.
What are the differences?
If you check carefully, you will see many differences between a sleeper sofa and a general sofa. These differences will have an enormous impact on the decoration of your home interior. Below some of the most important differences are talked about.
Functionality
A traditional sofa has only one function. You can sit on it. There are no other facilities. It is usually used to decorate the living room. At most 3 to 4 person can sit in a comfortable manner. You can buy single seat sofa. Also, you can buy bigger ones. A sleeper sofa can be a multi-purpose sofa, which you can convert into bed. It will look like a complete bed after it is opened. People can sit as well as sleep without having any trouble.
Sizes of the sofas
A general sofa usually needs less horizontal space in comparison to a sleeper sofa. They come with a variety of sizes. But for the best sofa bed, you must have a good flat area. As when converted into bed, it will need more space. If you have fewer visitors who do not stay overnight then general sofa will get the job done. But if you have plenty visitors and they like staying overnight, it is best that you get a sleeper sofa. It will come handy if you have a shortage of beds.
Mattress
In general sofa, you do not need a mattress. It is fixed. It will provide you the utmost comfort for seating position only. In sleeper sofa, you will have this same feature like the general ones but with an extension. You will need a mattress for the sofa after it is converted into bed. There are varieties available in the market. So, you do not have to worry about the mattress sizes.
Folds
In general sofa, you cannot fold it. It will remain same. But sleeper sofa has this ability. You may fold to open or close the sofa cum bed. If you are planning to go for the two-fold sofa bed, then you can use it on a regular basis. Also, you can use the thicker mattress in it. This ensures more comfort. If you buy the ones that can be folded in 3 turns, then you should look for a thinner mattress. Otherwise, it may not fit.
Final words
In conclusion, I would say to buy the best sofa bed or general sofa you need to know the differences. If you know your need, then you will purchase the correct one. If you have limited space to keep a bed, then you should go for a sleeper sofa. This will helps deal with the space problem. But if you are looking for a luxurious sofa, then it is best to buy a general sofa. You may even have the chance to customize your sofa set.
Both of the pieces need massive investment. The decision of yours might become complicated in here. But there is nothing to worry. All these depends on your taste, preference, and need. It is not mandatory to buy a sleeper sofa for your living room. Also, it is not compulsory to purchase a general sofa too. You should always buy those that best suits your home.