Today - November 30th was the 2nd Annual Take Your Pez to Work Day. It started last year in Providence, Rhode Island by an advertising salesman named Lou St. Germain at the Providence Journal.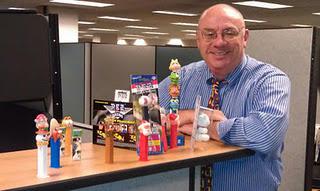 Lou is a very creative individual and came up with the wonderful idea during the stressful time of the year, prior to the Christmas rush in advertising sales. It was a fun thing to participate in for all of the department. His inspiring story was featured in the Pez News last year and someone created a Facebook Group. It spread to over several hundred companies around the country this year!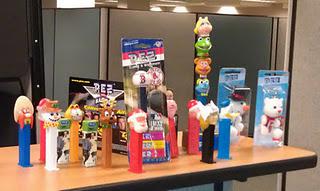 So if you want to find stress release next year at work, take your pez to work!
If you are on 3rd shift or on the west coast there's still time today!