I used Hurricane Irene as my cover to spend the weekend reading, napping, and poking around the interwebs. On Saturday night, I heard about the 100 Strangers Project on flickr. It's a project for photographers that challenges them to approach 100 strangers, get their story, and then get a portrait of them. I immediately fell in love with the idea, being in need of photography practice and help being not a complete awkward mess in front of new people.
So I perused and fell a little bit in love with each person's photograph and every story. And one in particular struck me.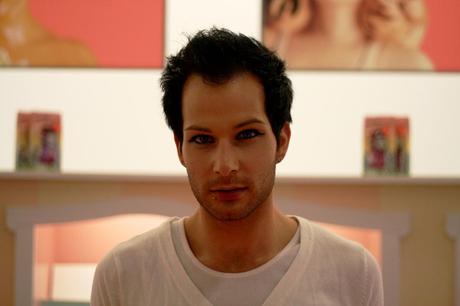 photo by Miz N.
Stranger #9 – Brian
"This is Brian. He loves makeup and color pink.He thinks he's beautiful, and doesn't care who agrees. I agree.

"
I would love it if a stranger started a conversation with me and walked away with that impression. We should all see ourselves as beautiful, like Brian does.
Share/Bookmark