Beyoncé has two halos?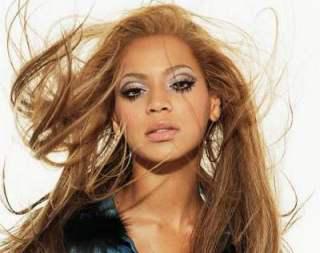 Photo Courtesy: inquisitr.com
My roommates and I are big fans of music video countdowns and since MTV has forgotten it's a music channel, the Fuse network has taken its place in our hearts.
Even though I have previously posted about "Halo," I was educated last night by the lady on Fuse and now feel compelled to share my new knowledge with you.
Side note: While Kanye thinks that Beyoncé's best video of all time was "Single Ladies," I'm going to have to disagree and go with "Halo."
Anywho, last night, while watching the 20 sexiest videos by singer/actress Beyoncé, I learned that there was an alternative music video for "Halo." Next thing I knew I was experiencing whiplash over the fact that I didn't know this. To my surprise, the info was legit.
Now for my comments on the piece.
As usual Lady B looks fierce and the gentleman in the video is on point.
I actually like this version more than I like the official version. I just wish I knew why Beyoncé's man was being chased and killed by a dog. Along with that, why was money thrown across the forest ground? I'm thinking there was some mob action involved.
In the end, it doesn't matter what Beyoncé did or didn't do in the musical video version of "Halo." She could have sat in a dark room and mouthed the words for all I cared…I would never shut Beyoncé out.
P.S. stay tuned for Topless Tuesday!