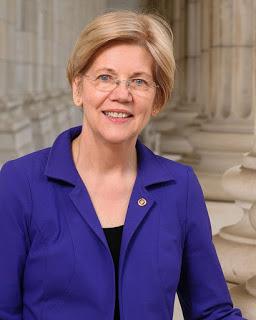 There were many Democrats who were disappointed when Senator Elizabeth Warren (D-Massachusetts) did not run for the Democratic presidential nomination in 2016. And those same Democrats (mostly progressives) are pushing for her to run in 2020 for the party's presidential nomination.
They may be disappointed then at what she told CNN and NBC in a couple of recent interviews. She told Jim Acosta of CNN:


"I am not running for president in 2020." 


She then repeated that to Chuck Todd of NBC, saying:


"For the people of Massachusetts, and for the people across this country. This government is working better and better and better for a thinner and thinner slice at the top. I am in these fights, and I am in this fight to retain my Senate seat in 2018. That's where I'm focused. That's where I'm going to stay focused. I'm not running for president."


Is that true? Has she shut the door (and nailed it shut) about a 2020 presidential bid? That is the question. Is she just talking about right now -- knowing it's too early to declare such a bid? Or is she seriously not wanting to run?
I don't think she has completely shut the door. She has an election to win in Massachusetts this year, and talking about a possible presidential bid in 2020 is not going to help her do that. I think she's just being smart, and that she knows the important thing for Democrats (and the country) right now is not to speculate about 2020, but to win this November.
Personally, I hope she does run in 2020. Win or lose, a Warren presidential bid would probably keep Bernie Sanders from replicating his 2016 fiasco -- and that would be good for the Democratic Party.