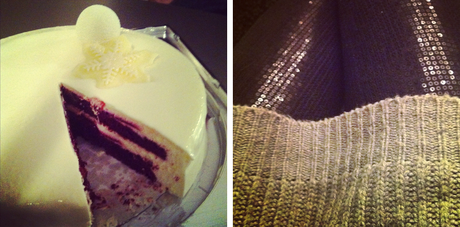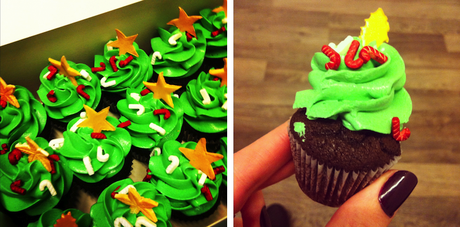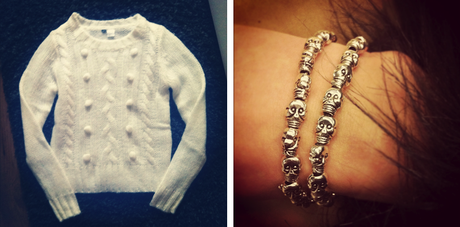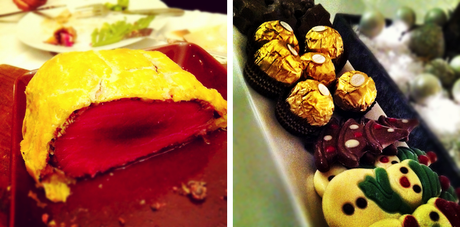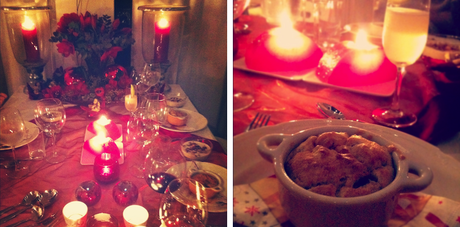 Of course, my Christmas diary evolves around food, not fashion this time. Had a lovely 3 nights of Christmas with good food, good times with friends and family, and even a little glitter. So here's what you're looking at!
1. A red velvet cake with raspberry and white chocolate that me and my boyfriend bought as dessert for Christmas eve. It was delicious!2. Wearing sequin leggings on the 2nd day of Christmas. Wanted to add a little extra sparkle to my outfit!3. + 4. Delicious Christmas cupcakes made by
Cupcake Boutique
, that I had at Nineteen PR last week. They are just as delicious as they look!5. My new jumper, bought on sale at H&M for just 10 euros!6. Got another skull bracelet from
Brandy Melville
, since I just wanted to have two. Just looks better, if you ask me ;)7. The most yummy Beef Wellington that I had at my parents sunday. It was cooked to perfection, and tasted even better than it looks. Good job mum!8. Some Christmas chocolates. Almost too cute to eat. But I ate them anyway hihi.9. + 10. Having dinner at my BF's parents. The goat cheese souffle was delicious, as was the rest!I had a great Christmas as you can see. What did you do?