When we think high end jewelry, we tend to think of the bigs- Cartier, Tiffany, Bulgari- and most never realize that there are hundreds of designers out there, who create amazing, gorgeous baubles. The prices are still in the high end luxury range, but aren't anywhere near as expensive as Cartier- but just as beautiful.
Donald Huber is a fantastic up and coming NY jewelry designer, who has created collections inspired by Asian culture, nature, and the staple pieces worn by women everywhere.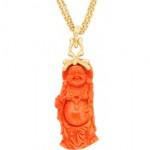 Huber's Siam collection is inspired by a recent trip to Asia. It incorporates traditional stones, like jade, onyx, and pearl. The jade just looks so rich and beautiful, it really is an amazing stone. He also has a Buddha collection, in several different colors. Some pendants are dainty, others a big larger. All are elegantly carved. Buddhas are HUGE right now, so if you're into weighty pendants definitely go for a Buddha.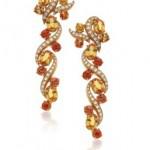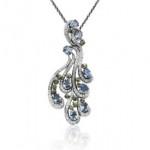 Huber's nature collections are inspired by water and wind. The swirling designs almost appear in motion, and the bright colors are eye catching and gorgeous. Oh so sparkly, to use a technical term. In this collection there are lots of blues, purples, and deep colors that reflect the beauty and movement of water.
There are also staple jewelry items, like adorable stackable rings, gorgeous diamond lattice cuff, and long, elegant, white and yellow gold necklaces. The shapes are unique and special, like the pieces were made for an individual.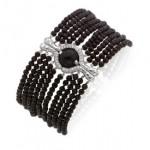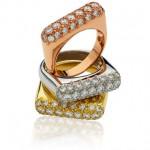 It is easy to tell that Huber loves what he does. When he showed me his collections I couldn't help but notice how enthusiastic he was while showing me the intricate designs and sharing his inspiration. "Creating one-of-a-kind jewelry has been my passion for as long as I can remember," he told me. "Designing a new piece of jewelry acts as my outlet from the busy world as I recall and am inspired by my worldly travels and the joys of nature."
Ladies, if you ever have the means, visit Donald Huber's website (turn the volume down if you're at work) and treat yourself to a piece of  jewelry. EVERYONE will ask you where you got it.
Share/Bookmark