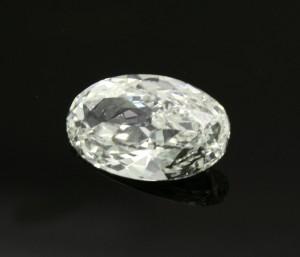 Picking out an engagement ring can be a bit overwhelming with all the information out there. You have cut, color, clarity and carat weight. On top of that you have to choose the metal you want and a design. And then there is the most important decision to make (after budget); which diamond shape to use.
This is the most important decision because the entire decision rests around the shape that you choose.  The diamond shape also is a reflection of the person who is wearing the ring. Is she classic and simple or is she edgy and chic? All of these things matter when it comes to diamond shapes.  Another consideration are the shape of her fingers and hands and her personal preference.
Have you paid attention to what she has said she likes or doesn't like?  There is no question that if you have and know what she wants, this decision will be much easier, but we are going to do a series on the various diamond shapes and how they can be set to make it easier for you to get a better idea of what you might or might not like or want.
Diamond Shapes for 2013 – The Oval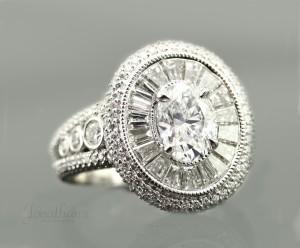 Every few years there are certain diamond shapes that seem to be more popular than others, and the past year has been no exception to that rule with the oval being extremely popular.  In fact, I would have to say that we are setting and selling more oval shaped diamonds than any other shaped stone at the moment.
The Advantages of The Oval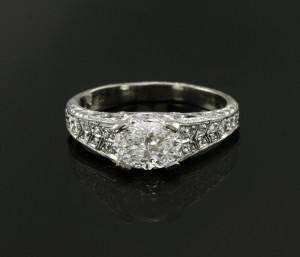 The oval is a very pretty stone and it gives the round a lift while softening up what would be the boxy shape of the emerald.  With the oval diamond you still get that fire that you get with the round diamond, which also makes it popular.  Because of the shape the stone also gives the illusion of being larger than it actually is, which for most men is better for their wallet and for most women makes them happier.
It can be worn two ways, so you can set it parallel or perpendicular, which makes it a versatile stone.  This means that if you are traditional, you can set the oval in a traditional setting or turn it on it's side and set it in a non-traditional way if you want something a little different.
The History of The Oval
Originally cut by Lazare Kaplan in the early 1960's.
Celebs Who Love The Oval
Blake Lively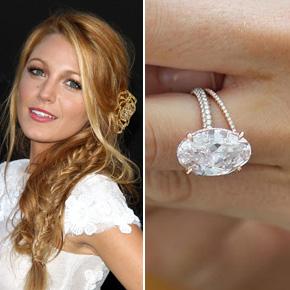 Leann Rimes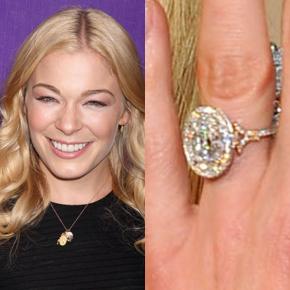 Katharine McPhee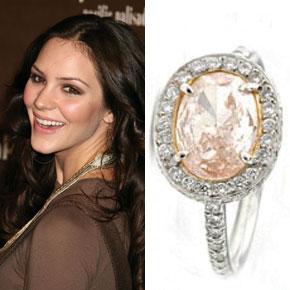 Salma Hayak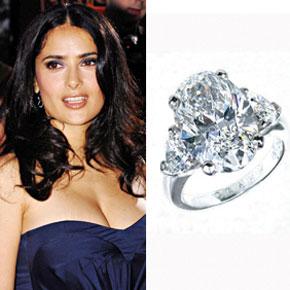 We always have plenty of oval's in stock.  If you are looking for oval diamonds, please contact us or call us at (713)977-9885 and let us see if we can set you up with the perfect oval!