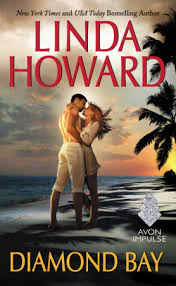 ABOUT THE BOOK: Available digitally for the first time ever, Diamond Bay is a classic novel of romantic suspense from New York Times and USA Today bestselling author Linda Howard
Rachel Jones wasn't looking for trouble, much less a man, but in Kell Sabin she found both. On a hot summer's night Kell is washed up—barely alive—on a Florida beach and into Rachel's life. Their love blossoms as he recovers from his injuries. But by falling in love with Kell, Rachel has put her own life in danger from the forces that want him dead. Once fate has bought them together, can they learn to live apart?
Featuring an excerpt from TROUBLEMAKER, Linda Howard's new hardcover novel!
  READ A SAMPLE:
Diamond Bay by Linda Howard
My rating: 4 of 5 stars
Diamond Bay by Linda Howard is a 2016 Avon Impulse publication. I was provided a copy of this book by the publisher and Edelweiss in exchange for an honest review.
This book was originally published back in 1987, but has been reissued in e book format.
Linda Howard is one of my very favorite romantic suspense authors. I have been reading her books for years and am so excited to see some of her backlisted titles being released in e book format.
"Diamond Bay" is the second book in the Kel Sabin series, but it can be read as a standalone.
Kel is the leader of a top secret intelligence agency, living a shadowy, dangerous life along with an elite team. While trying to take some down time, Kel suddenly finds himself under attack. Wounded, he manages to swim to an isolate beachfront, but if Rachel Jones had not seen him on the shores, he would most assuredly would have died.
Rachel is living a quiet life in Florida after her husband's death, writing articles, and running a few gift shops. But, her life had been very different when she worked as an investigative reporter. However, it is that experience that tells her to keep Kel's presence in her home a secret from the authorities. So, she nurses him back to health, not knowing a single thing about him, but quickly learns that people are looking for him, and they are not good guys.
Who is this beautiful man who has taken over her life? What are his secrets? Is he a hero or is he dangerous?
I loved this book the first time I read it, and found I liked just as much now, maybe even more! Kel Sabin is a wonderful hero. He's dark, brooding, dangerous, and sex on a stick. Rachel is a smart woman who feels deeply, and is willing to do whatever it takes to be with the man she loves, against all odds.
The plot is dark and tense, very suspenseful, with a high octane ending. This is the quintessential romantic suspense format that made it my favorite romance trope, then and now.
Often times, contemporary or romantic suspense novels written in the eighties or nineties do not translate well when they are read in modern times. But, this book has managed to stay relevant without the dated quality many reissues suffer from. I can only think of one occasion when a word was used that was a dead giveaway to the time frame the book was written in. One may notice the lack of computers, cell phones, and social media, but as I re-read this book, I didn't even miss those aspects. This book is just a solid, suspenseful, steamy, romantic suspense novel, proving Ms. Howard's talent can transcend time and generations of readers.
Which, lead me into the future. This e-book gives readers a sample chapter of Linda Howard's new romantic suspense novel- "Troublemaker" slated for release in the summer of 2016. So, even if you read this book back in the day, this would be a great time to re-read it, and for those haven't read it yet, I highly recommend it and hope you will love it as much as I do!
GET YOUR COPY HERE:
http://www.amazon.com/Diamond-Bay-Linda-Howard-ebook/dp/B00X3NIVD4/
Available digitally for the first time ever, Heartbreaker is a classic novel of romantic suspense from New York Times and USA Today bestselling author Linda Howard
Michelle Cabot reluctantly returns home to central Florida, having inherited her father's cattle ranch—and the mountain of bills that go with it. But Michelle's determined to turn things around, even as she discovers she's heavily indebted to neighboring rancher John Rafferty, a man she's spent ten years trying to forget.
John has his own ideas for how the spoiled princess he remembers might pay him back—but when Michelle's secrets come to light, he'll do anything to protect her…including letting go of the past once and for all.
Featuring an excerpt from TROUBLEMAKER, Linda Howard's new hardcover novel!
MORE BOOKS IN THE RESCUE SERIES: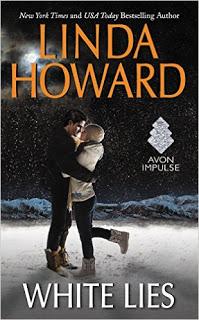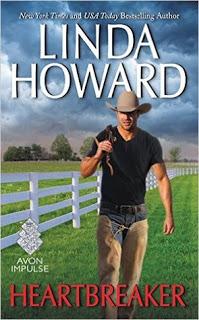 COMING THIS MAY: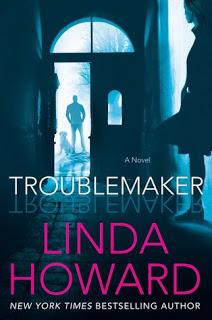 A thrilling, fast-paced novel of romantic suspense from sensational New York Times and USA Today bestselling author Linda Howard.
For Morgan Yancy, an operative and team leader in a paramilitary group, nothing comes before his job. But when he's ambushed and almost killed, his supervisor is determined to find out who's after the members of his elite squad—and why. Due to worries that this unknown enemy will strike again, Morgan is sent to a remote location and told to lay low and stay vigilant. But between a tempting housemate he's determined to protect and a deadly threat waiting in the shadows, keeping under the radar is proving to be his most dangerous mission yet.
The part-time police chief of a small West Virginian mountain town, Isabeau "Bo" Maran finally has her life figured out. She's got friends, a dog, and a little money in the bank. Then Morgan Yancy shows up on her doorstep. Bo doesn't need a mysterious man in her life—especially a troublemaker as enticing and secretive as Morgan.
The harder they fight the intense heat between them, the closer Morgan and Bo become, even though she knows he's hiding from something. But discovering the truth could cost Bo more than she's willing to give. And when Morgan's cover is blown, it might just cost her life.
PRE-ORDER  YOUR COPY HERE:
http://www.amazon.com/Troublemaker-Novel-Linda-Howard-ebook/dp/B015MOJ8X8/
ABOUT THE AUTHOR: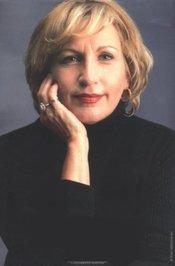 Linda S. Howington is an American best-selling romance author writing under the pseudonym Linda Howard. After 21 years of penning stories for her own enjoyment, she submitted a novel for publication which was very successful. Her first work was published by Silhouette in 1982. She is a charter member of Romance Writers of America and in 2005 Howard was awarded their Career Achievement Award.
Linda Howard lives in Gadsden, Alabama with her husband, Gary F. Howington, and two golden retrievers. She has three grown stepchildren and three grandchildren.