Everyone wants whiter teeth. Everyday we see lots of products to help us achieve just that, from toothpastes, to mouth wash, to expensive procedures and other gadgets.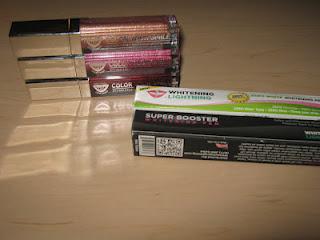 My boyfriend and I were able to try out some whitening pens from
Whitening Lightning
. He used the Zero White Whitening Pen and I used the Super Booster Whitening pens. For 7 straight nights, after brushing we applied a layer and let it dry, then went to bed. In the mornings we it brushed off. After 7 days we see a great improvement, I am very impressed! We will definitely be using it for an additional 7 days, this is a easy way to whiten your teeth without a lot of hassle.
I was also given 3 lip glosses to try out. These lip glosses are unique for the simple fact that they light up. Ever have to apply your lip gloss in a restaurant or club? Or in a dark room? They also have a mirror on the side. They apply nicely, aren't sticky and are in gorgeous colors.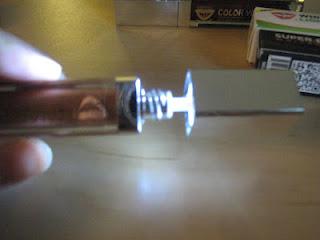 Lighted Lipgloss!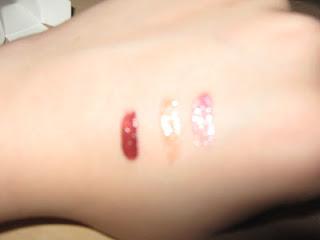 From left to right, Jewel, Crystal, and Icicle.
*I was sent product in exchange for an honest review, all opinions are 100% my own.*