If you have been anywhere near the winter snow storms this year, you long for days filled with sunshine and warmth.  However, even though the sun has been scarce, you should be protecting your eyes with sunglasses throughout every season of the year.  Even without the glare of the sun, the snow has its issues when it comes to vision.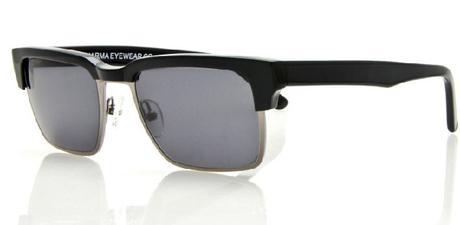 Now, aside from the protection of sunglasses, they also make a fashion statement.  One such company that has a selection of stylish sunglasses is Dharma Eyewear Co.  Designed in Manhattan, this particular brand of eyewear is able to give you the choice of prescription and nonprescription sunglasses that will not empty your bank account. At Dharma Eyewear Co, they feel that everyone should have access to fashionable eyewear.
One of my favorite styles at Dharma is the Revelation Sun sunglasses. It combines the boldness of the acetate upper frame with a sleek, metal- trimmed square lower lens to produce a serious and intelligent look that is modern, but also gives a nod to vintage.  The Revelation Sun comes in a timeless tortoise brown, called "Roadside Coffee" or a solid black upper frame, which is the Onyx.  The complimentary colored lenses are constructed of a shatterproof polycarbonate material, are polarized with 100% UV protection, and have both an anti-scratch/anti-reflective coating.  The adjustable nose piece makes it a personalized fit.  As well as all the quality details put into every frame, one of the best part is that they are sold at the incredible price of $99!
Dharma Eyewear Co. also helps you to protect your investment with a NY designed flat-folding case and a microfiber cloth specifically for cleaning, in order to keep them safe from damage and in a condition that will last you for years to come.  Also, with every purchase of Dharma Eyewear there is a donation of 5% for those who cannot afford needed eye exams, which makes it a "feel good" purchase for you too.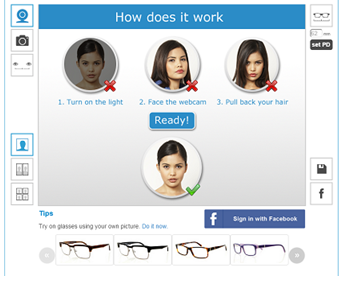 Now, one huge question that is always on people's minds, whether they are buying prescription glasses or sunglasses, is "Will they look good on me?"  Now, when you are browsing around an optical shop in person you have the ability to try on all the styles you want, but when buying online it can be a difficult choice.  At http://www.dharmaco.com/, they have solved that issue by implementing a virtual system using "Magic Mirror Software" that allows you to see an image of yourself with the frames that you have selected with the use of your own computer's webcam. It works great, as long as you follow the full set of directions at their Virtual Try-on page. Honestly though, with a few easy steps, you can take and compare up to 4 images side by side at a time, making buying glasses online a breeze. Best part? You can even share the images on your Facebook profile, getting your friends green with envy before your new Dharma's even show up in the mail!
Post brought to you by Dharma Co.