DeVon Franklin and his wife Meagan Good took time before the Oscar's started Sunday night to pray for those who are frustrated.
Standing in the balcony of the Dolby Theater in Hollywood, the Christian couple offered a prayer for anyone who is frustrated thinking that their time has passed.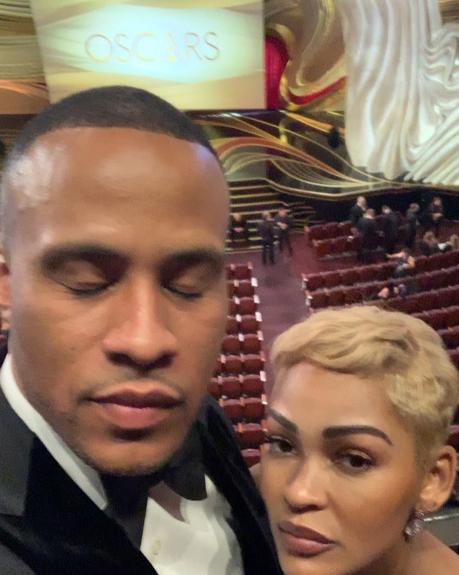 The couple took time away from their "Truth Book Tour" to attend the 91st annual Academy Awards.
Embed from Getty Images
Meagan wore a pale pink gown by Georges Chakra, and Franklin wore an  Armani suit and Salvatore Ferragamo shoes.   Meagan and DeVon were picture perfect as they walked the Oscar's red carpet.
Embed from Getty Images
The couple then switched it up and was photographed in all black for the Vanity Fair after party.
#ICYMI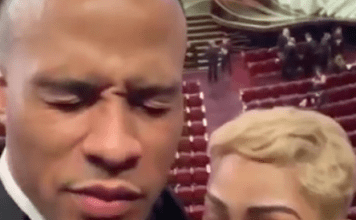 DeVon Franklin & Meagan Good Pray 4 Anyone Who's "Frustrated" At Oscars
Pop Culture
FirstLadyB
-
February 25, 2019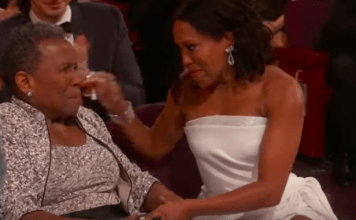 Regina King Thanks Mother 4 Teaching Her About God During Oscars Speech
Pop Culture
FirstLadyB
-
February 24, 2019

Erica Campbell Takes Them 2 Church During Power Rising Summit in New Orleans
February 24, 2019

Terrence Howard Won't Condemn Jussie Smollett "It's God's Job To Judge"
February 24, 2019

Michael W. Smith Releases AWAKEN: The Surrounded Experience
February 24, 2019

Lindy & The Circuit Riders Release Driven By Love, an "Album About Action"
February 24, 2019