ChristianNews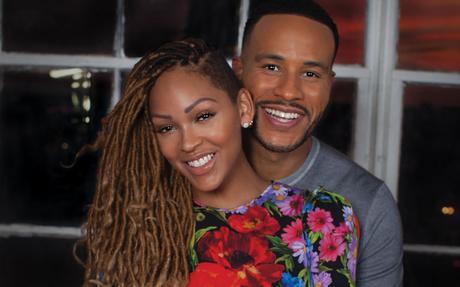 It's their anniversary….
It seems like yesterday DeVon Franklin and Meagan Good got married, but today they are celebrating 5 years as husband and wife.
To kick off their 5 year anniversary, DeVon took his actress wife on a hot air balloon ride.
Franklin shared a video on Instagram, writing that Meagan is afraid of heights, but today she faced her fears and found freedom.
I told her when we got married 5 years ago that we would experience life on another level! Today I took her hot air ballooning to start the day. The only problem was: she's afraid of heights! New year, new adventure! She faced her fear and found: freedom! Face your fears today! @meagangood #anniversary #nofear

A post shared by DeVon Franklin (@devonfranklin) on Jun 16, 2017 at 6:49am PDT
#ItsOurAnniversary @DeVonFranklin #5yearsALifetimeToGo

A post shared by @meagangood on Jun 16, 2017 at 7:35am PDT
The actress exchanged vows with the preacher and movie exec on a Saturday evening  5 years ago at Triunfo Creek Winery in Malibu, Calif.
"DeVon makes me better, makes my life fuller, and completes my quality of life," Good said back then. "He's truly on my team and I am truly on his. God revealed my heart to him like nobody else."
Added Franklin, "I've never had more peace, fun, and joy than I've had with her."
The couple went on their first date after they  worked together on Jumping the Broom, and have been together ever since.
Happy Anniversary DeVon Franklin and Meagan Good