Devon Franklin and Meagan Good celebrated their 9th wedding anniversary on Wednesday, June 16th.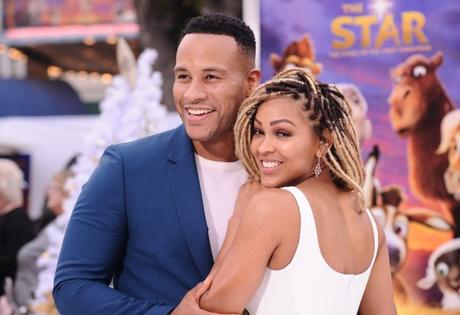 ᴛᴏ ᴛʜᴇ ʟᴏᴠᴇ ᴏғ ᴍʏ ʟɪғᴇ 💘, ᴍʏ ʜᴜsʙᴀɴᴅ| ᴘᴜʀᴘᴏsᴇ ᴘᴀʀᴛɴᴇʀ, ʜᴀᴘᴘʏ ᴀɴɴɪᴠᴇʀsᴀʀʏ!!
ᴛʜɪs ᴍᴀᴋᴇs #𝟿 ᴀɴᴅ ᴇᴛᴇʀɴɪᴛʏ ʏᴏᴜ ɢᴏ! ʏᴏᴜ ᴀʀᴇ ᴛʜᴇ ʙᴇsᴛ ᴅᴇᴄɪsɪᴏɴ ɪ'ᴠᴇ ᴇᴠᴇʀ ᴍᴀᴅᴇ (ʙᴇsɪᴅᴇs ʟᴏᴠɪɴɢ ᴊᴇsᴜs ʟᴏʟ). ɪ ʟᴏᴠᴇ ʏᴏᴜ ᴡɪᴛʜ ᴇᴠᴇʀʏᴛʜɪɴɢ ɪɴsɪᴅᴇ ᴍᴇ 💞 ..ɪɴ ᴛʜɪs ʟɪғᴇ ᴀɴᴅ ɪɴ ᴛʜᴇ ɴᴇxᴛ.
ʏᴏᴜʀ ᴡɪғᴇ," Meagan wrote on IG with a video playing Brandy's "Say You Will."
I love you my love. Happy Anniversary, Devon captioned a photo of the couple with lyrics from Tony Toni Tone's hit single "It's Our Anniversary."
Help me wish the couple that made it cool to WAIT a Happy Anniversary!