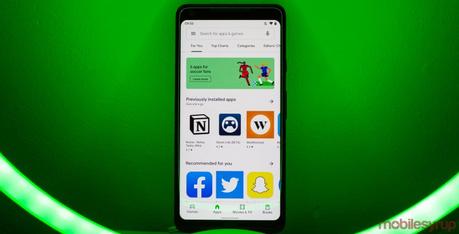 An area where Google's Play Store has consistently struggled is app discovery, a surprising problem for a product from the search giant.
However, Google is working to improve discovery with a new feature for app developers: tags.
Now, developers can add up to five tags to their apps in the Play Console - the dashboard for controlling and monitoring their apps on the Play Store.
Tags appear to be an extension of categories, which currently exist within the Play Store. However, tags should help refine placement and discovery. For developers, tags will be more straightforward than descriptions within app listings.
A Google support page for the new tags system suggests developers add tags to describe an app's content and functionality. Further, tags "may affect where your app is displayed on Google Play."
Google has a list of over 150 tags. Developers can select up to five to apply to their app. The Play Console will also offer suggested tags that may be related to apps. Developers will also be able to search the full list of tags.
To access tags, go to your app's page in the Play Console and click on 'Store presence,' followed by 'Store listing' and 'Categorization.' There should be an option titled 'Manage tags.'
Once developers select relevant tags, Google advises that they don't change tags unless there's a significant change to the functionality or content of the app.
Play Store tags are rolling out to developers now. It's not yet clear how it'll affect regular users in the Play Store, but hopefully, it leads to better app discovery.
Source: Google Support Via: 9to5Google