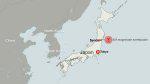 <"><"><">
copyright
stephendavidsmith.net

On Friday 11th March 2011, the worst earthquake to hit Japan in 140 years shook towns and cities across the north-east of the country including it's capital, Tokyo. The earthquake was recorded at being a magnitude of 8.9 - 9.0 on the Rictor scale, with it's epicentre occurring just 130km east of the town of Sendai (capital of the Miyagi Prefecture), which was one of the towns most devastated by the events.
Japan is the world's third largest economic power and has the 10th largest population. The country is made up of 6,852 islands, with the four largest comprising 97% of it's land. Most of Japan's islands are volcanic and contain 10% of the world's active volcanoes. The country lies on one of the most active fault lines on the planet and as many as 1,500 earthquakes are reported there every year. It is part of the infamous Ring Of Fire, a 40,000 km horseshoe shape in the Pacific Basin, that contains 75% of the world's active volcanoes and 80% of the largest earthquakes.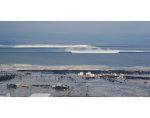 copyright
allvoices.com
Although the Japanese are used to dealing with these challenges from mother nature on a daily basis, nothing could have prepared people for the devastation caused by the 10 meter high wall of water that smacked into the east coast, destroying everything in it's path. The Miyagi Prefecture was one of the worst hit areas with whole villages having disappeared and more than half of the population of one town is still unaccounted for.
Even though aftershocks are still occurring throughout the country, attentions have now turned to the worrying news that the quake has caused three separate explosions, occurring on three days in a row, at the Fukushima nuclear power station. Radioactive material has been released into the surrounding atmosphere and thousands of people have been evacuated within a 20km radius. Fears that the material would blow over Tokyo however, have eased as a change in wind is now taking it out to sea.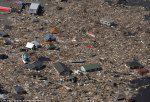 copyright
dailymail.co.uk
It has also been reported that the Kirishima Volcano some 1,300 km from the earthquake's epicentre, erupted for the second time this year on Monday 14th March. It is not known however whether this is directly related to the earthquake itself.
With more than 10,000 people presumed dead and many more still unaccounted for, it is being said to be Japan's worst disaster since WWII, with nearly 100 countries now having offered their support to help Japan to deal with the catastrophe that has occurred.
Our thoughts are with the Japanese people during this devastating time.