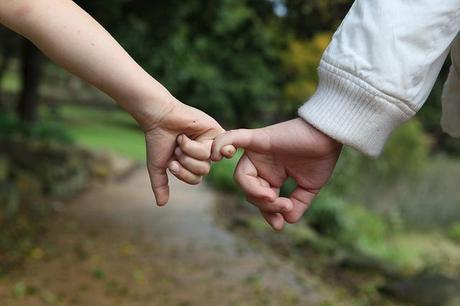 My three year old has started calling me Mum. It breaks my heart, I wanted to stay Mummy for much much longer.
Motherhood is devastating. It is a love that can not be accurately described in words. A fierce love and determination to protect, that for these little people, everything will be ok so long as it is in your power to make it so.
It isn't really in your power, but what can you do?
I remember the wrenching feeling when Freya was a few weeks old and something happened to her, causing a moment of panic and fear that she was hurt. That was the moment that I realised I did in fact love her, I cared about what happened to her and I wanted her to be safe.
My love for my second little one has been a long complex process. I had ongoing bleeding through the first and second trimester, always on the edge thinking I would lose her. It put a wedge between us that took a long time to overcome. In the final days of the pregnancy my fears weighed heavily on my mind. How could I love two children? How could I give them both the love and attention they deserved?
My doula reassured me that despite all my fears, my baby already knew that I loved her.
Now I am out of the house from 8am until 6pm most days of the week, missing big chunks of their lives. Some days when I come home I barely recognise my 'baby' who has turned in to a little girl. Then she still cries when I insist on getting changed out of my work clothes before nursing her, and more often than not she will fall asleep in my arms a few minutes later. Sometimes I envy that sense of security.
Meanwhile Desana pretends to be a baby, laying in my arms and saying 'agoo', the first memorable baby word Freya frequently said. Insisting that she is a baby, it seems to be her way of demanding snuggle time with me. Which is why while it may not be good parenting, some nights I let her fall asleep snuggling up to my side on the couch, as she tries to spend as much time with me as possible.
Whether it's Mum or Mummy, I'll be there for them as long as I can be.