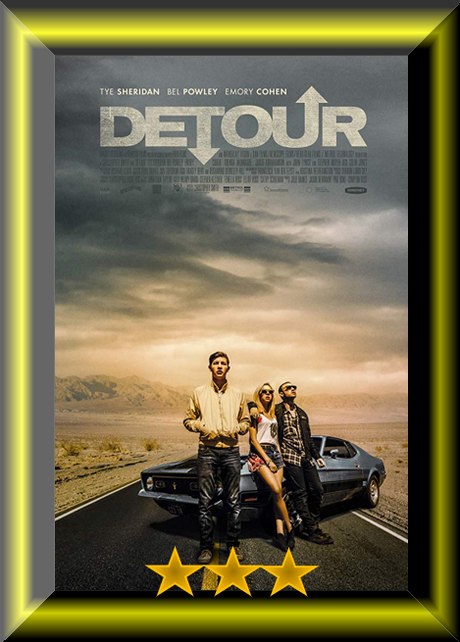 Director: Christopher Smith
Writer: Christopher Smith (Screenplay)
Starring: Tye Sheridan, Bel Powley, Emory Cohen, John Lynch, Stephen Moyer, Gbenga Akinnagbe
Plot: A young law student blindly enters into a pact with a hoodlum who offers to kill his stepfather – a man he feels is responsible for the accident that sent his mother into a coma.
Runtime: 1 Hour 37 Minutes
There may be spoilers in the rest of the review
Verdict: Overly Twisty
Story: Detour starts when law student Harper James (Sheridan) is seeing his mother slowly dying in the hospital after an accident he blames on his stepfather Vincent (Moyer), he decides to have a drink, which leads him to bump into connected criminal Johnny Ra (Cohen) and after getting chatting, they make a deal to kill Vincent.
The deal doesn't go as planned for Harper though, as he wants out thinking it was just a drunk conversation, only to find himself on a road trip with Johnny and dancer Cherry (Powley) to get the job done.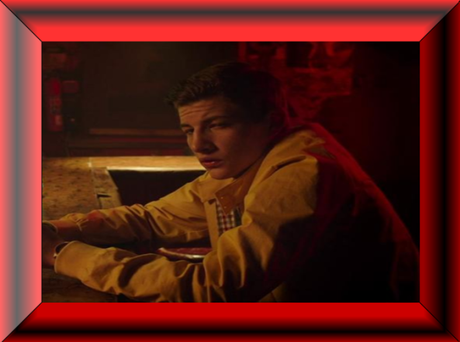 Thoughts on Detour
Characters – Harper is a law student that has played his life pretty safely for the most part, he has seen his mother injured in a car accident with little chance of recovering and ends up meeting a season criminal with connections that could help him get rid of his stepfather and is forced to go along with this scheme. He does seem to be a lot smarter than he makes out to be to Johnny. Cherry is a dancer that follows Johnny on any of his plans, she does get closer with Harper. Johnny Ray is the aggressive criminal that likes how Harper talks, willing to accept his offer to kill his stepfather for a fee, by having no connections between the two.
Performances – Tye Sheridan does continue to show his acting abilities with his role here where he always looks insecure about what is happening despite always looking like he is in control too. Bel Powley does give her character some sympathy, though we don't learn enough about her in the long run, while Emory Cohen is as hot headed as you would imagine him to be.
Story – The story here follows a young man that wants to get revenge for his mother's comatose, turning to a criminal to help him murder his step father, only to find himself in a position where he is losing control. This does seem like it is going to be one story, only to spin a lot on its head through the film. The way this story is told is interesting and at times difficult to follow because of the choice to not tell the story in a linear style doesn't always help all the scenes unfold properly. It does mean you have to watch most scenes twice, to pick up on little clues, though most don't seem to have enough hints going on through them.
Action – The action in the film is pretty tame with more about almost happening, rather than something actually happening.
Settings – The film is set on the road, which does show how calculated the plan is unfolding.

Scene of the Movie – The first change in the way we see the story.
That Moment That Annoyed Me – Too many repeated scenes.
Final Thoughts – This is an action film that doesn't have too much action and tries to bend the storytelling process too often for its own good.
Overall: Simple Action.