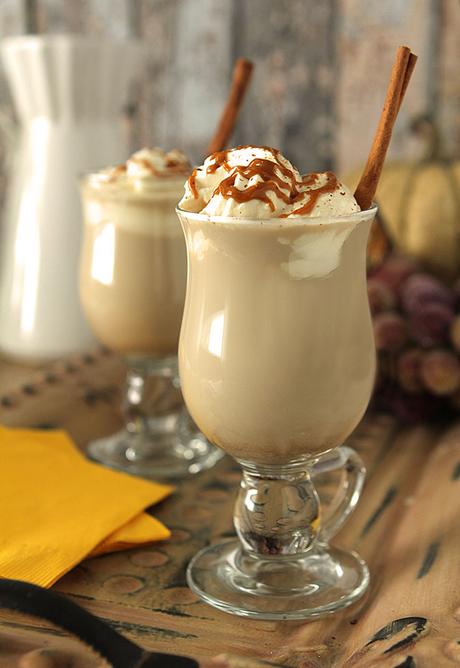 I agreed to sample a bottle of Baileys Pumpkin Spice Irish Cream Liqueur and have to admit I did it with a bit of trepidation; not just because I wondered what it would taste like but also because I'm not much for jumping on a bandwagon and I want to be careful about the products and brands I promote that are taking advantage of a trend.
I honestly wish we could move beyond this whole 'Pumpkin Spice' thing that I'm blaming Starbucks for. I use cinnamon and nutmeg in lots of foods and cocktails I prepare but I don't just associate them with Pumpkin. The popularity of their Pumpkin Spice Latte has seen a proliferation of grocery items carrying the 'Pumpkin Spice' label and this year it seems to have gone over the top. A friend saw Pumpkin Spice Gouda Cheese at her grocery store. Yes...I think that fits 'over the top' pretty perfectly...don't you?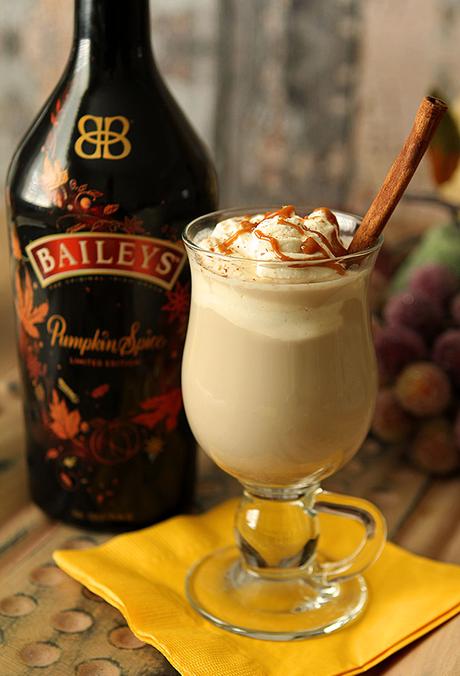 So the first thing I did was to check ingredients, even before I tasted the contents of the bottle. And guess what...as I guessed, not a drop of pumpkin! This rich liqueur blends the flavors of sweet cinnamon and baking spices with maple, brown sugar, vanilla and coffee. Although I wanted to make a coffee based cocktail; when I tried it straight, I loved those warm spices with the sweet notes and could easily imagine this as a nightcap all by itself, either straight up or my preference of on the rocks.
I wanted to make an indulgent after dinner dessert coffee and this fit the bill. Shh...don't tell but I might have had an after breakfast dessert coffee this morning...you know, all for the sake of science and making sure it turned out as good as the ingredients I had put in it. I did it for you. 🙂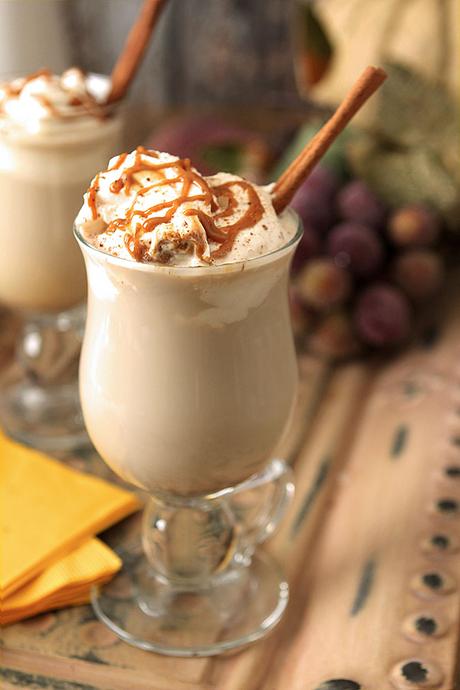 While Baileys had actually provided me with a recipe to use, when I decided to go the dessert route I upped the game a bit. Their milk became my half and half and I figured why stop there? I had just enough whipping cream in the fridge to top a couple of cocktails so I whipped it up with a bit of the Bailey's Pumpkin Spice Irish Cream Liqueur to flavor it and added a dollop to the top of each coffee. Some warm caramel sauce, a cinnamon stick and some fresh grated cinnamon were the perfect final touch. I made two cocktails. It was all I could do to just drink one!
This is one specialty liqueur I really do recommend...there's nothing pumpkin about it!
Serves 2 Servings
10 minPrep Time
10 minTotal Time

Save Recipe
Ingredients
4 oz Brewed Coffee (hot)
4 oz Baileys® Pumpkin Spice Liqueur
2 oz Half and Half
1/2 cup whipping cream
1 Tablespoon Baileys® Pumpkin Spice Liqueur
Caramel sauce, warmed
Cinnamon Sticks
Fresh Grated Cinnamon or Nutmeg
Instructions
Combine the coffee, Baileys® Pumpkin Spice Liqueur and half and half in a container and stir. Pour into 2 coffee mugs.
Combine the whipping cream and Baileys® Pumpkin Spice Liqueur and whip until firm. Top the coffee with the whipping cream, drizzle with warmed caramel sauce and garnish with a cinnamon stick and freshly grated cinnamon.
Notes
http://www.creative-culinary.com/dessert-coffee-with-baileys-pumpkin-spice-liqueur/
I was provided with a bottle of Bailey's Pumpkin Spice Liqueur
for this post however all commentary is my own.