Hello everyone,
Time for the weekend!  I'm looking forward to having a quiet and relaxing one. Our plans are simple: to do some small home repairs and some flower planting, weeding and pruning in our yard. Of course, all of this is weather permitting! So far it's looking promising.
It's October and HGTV's Design Color of the Month is Bright Red!
The color red is the hottest of the warm colors and it's described as the most emotionally intense color. It's commonly known as the color of love because one of its effects is an increase in heartbeat and blood pressure.
How to use
red

in home decorating

The colors present in a room will determine the way you feel in it. Therefore, deciding how you want yourself and others to feel in the room is an important starting point for determining how you decorate your room. For example, red is not often used in bedrooms because its stimulating effects may make it hard to sleep.

Red is a vibrant and energetic color. It's a color that's dramatic and passionate. When used in home decorating, red makes a bold statement. I would advise that you use this color cautiously. Whether it's used on an accent piece, on furnishings, or used as a paint color on your walls, it'll definitely make statement of style. By using red, you become aware of other objects you might not have noticed before as it everything in your space is now sharper and clearer.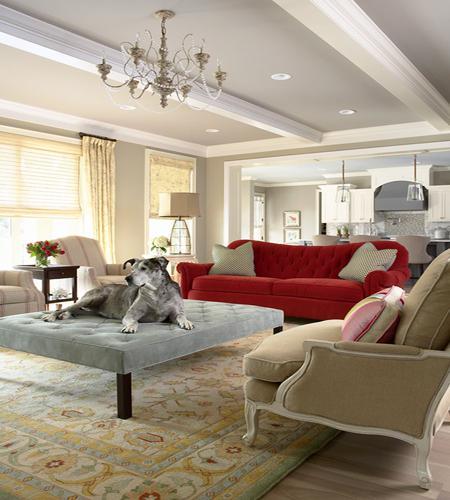 As a wall color, red can be pretty intense, and in a small space it can make you feel claustrophobic. Decorators will tell you that this color will attract attention, just as long as it's used sparingly. One way to do this is to use the color on a feature wall.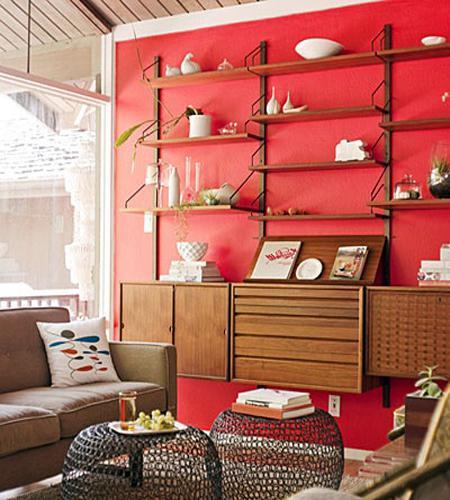 To create a warm and cozy space, red will give your room a feeling of intimacy. Just make sure to choose a shade that's right for you and your family. It can be a little too intense for the walls of a bedroom, but you can use it on accent pieces in your linen and draperies. You want your family and guests to have a sense of welcome and warmth and not be blinded by an overabundant use of the color. Red accent pieces really shine in neutral colored rooms.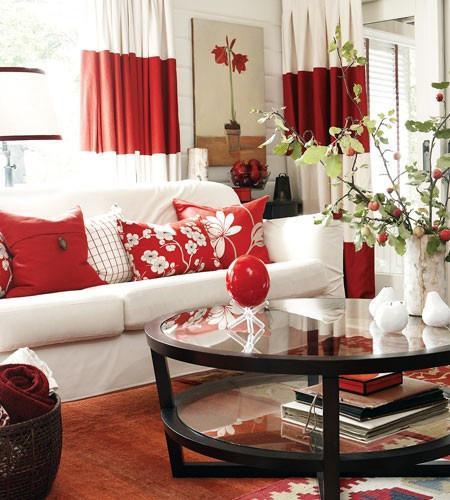 Red blended with white, black, gray, orange, yellow, or beige makes a great color combination. For a soothing color palette, use multiple shades of red and even pink or orange. One way you can tone down the color and provide contrast is to use cool blues. Purple can be used alongside red, but be careful using it as too much can be overpowering. If your color scheme has pink or gray, add red accents, such as pillows, draperies or lampshades to give it a touch of boldness. For a more interesting color scheme, use gray or black along with red.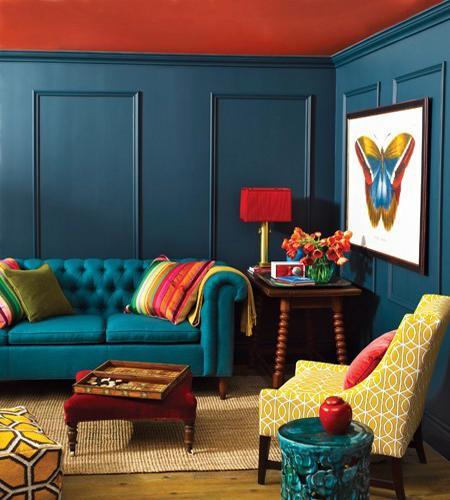 If you're looking for another way to introduce red to your decor, you might consider adding an oriental rug or even wallpaper that includes red in it.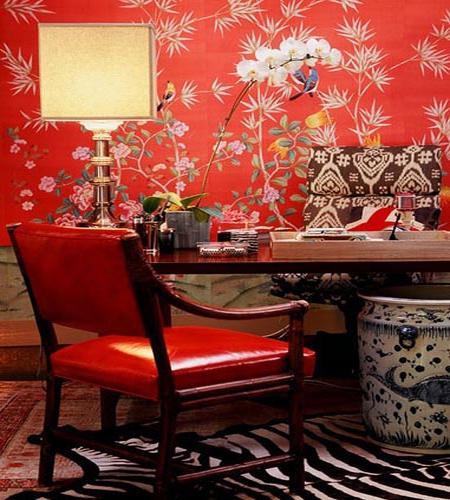 Red is also a very popular color for a front door because it's so bold and rich, making the door stand out.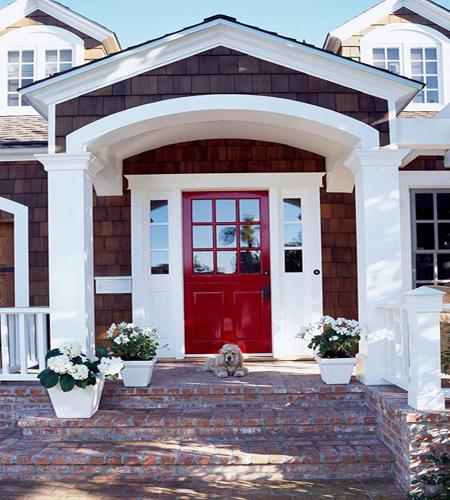 To appreciate how HGTV took bright red, a color that is such a statement maker, and made it look so appealing in any home decor, click on the board. You'll see why red is a favorite color of interior designers.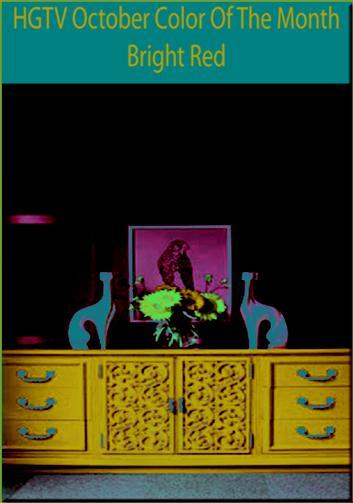 I'm not alone in having an appreciation for red–there are many beautifully decorated pictures from other pinners who love this color too. I created my own board using their images. Click on it to see what I found.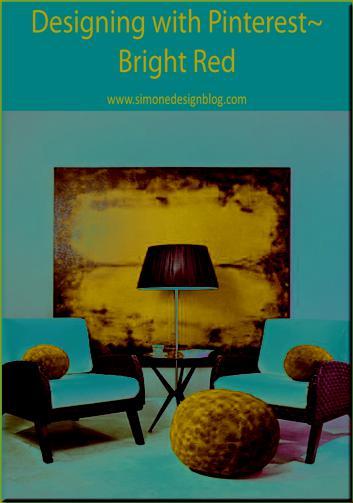 What do you think? Do you already use red in your home decor? I do, in almost every room.
I wonder what next month's HGTV color will be? This is such a fun series for me. I look forward to it every month.
I hope you have a relaxing and fun weekend!
Simone