Conversation areas in a home are those places where people tend to gather together to chat. Because they get so much traffic, they are some of the most important areas to consider for a home design project. Conversation areas aren't just living rooms; they can also be bedrooms or kitchens. They can be any area that allows you and your friends to sit and enjoy each other's company, or lets you have an intimate tête-à-tête with a friend or loved one. There are a lot of important things to consider when creating this space.  First and foremost you need to choose a location in your room where you can sit back and enjoy your surroundings, such as a fireplace or an area with a garden view. Having a conversation area near a TV can be distracting unless the TV is hidden away in a console. Another important consideration is the design of the chairs; they should be comfortable enough that your guests can enjoy a lengthy conversation with each other. There should be a table big enough for your cocktail glasses and hors d'oeuvres. Finally, think about good lighting, which is a necessity in any conversation area. For creating a cozy ambiance, decorate with lamps instead of overhead lights, which tend to make the space seem uninviting.
Once you've established where in the room you'd like your conversation area to be, the fun part of designing it starts. Let me show you some ideas that can help jump-start your creativity.
The floor lamps and chandelier gives this area around the fireplace a nice inviting glow.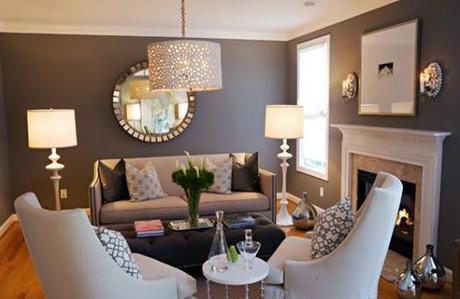 How beautiful is the conversation area? Very glamorous!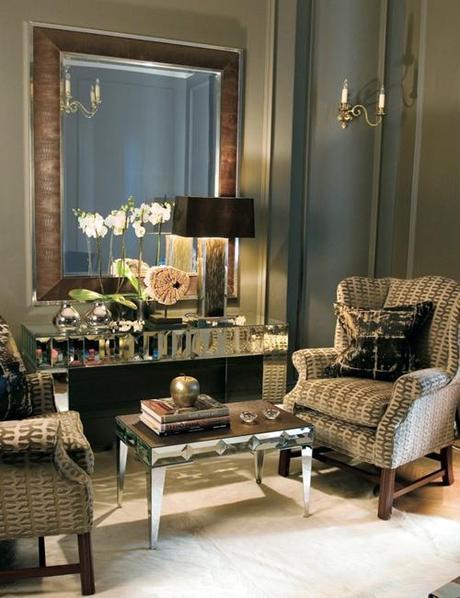 Via:
This is a lovely area to sit and chat or to read the latest bestseller.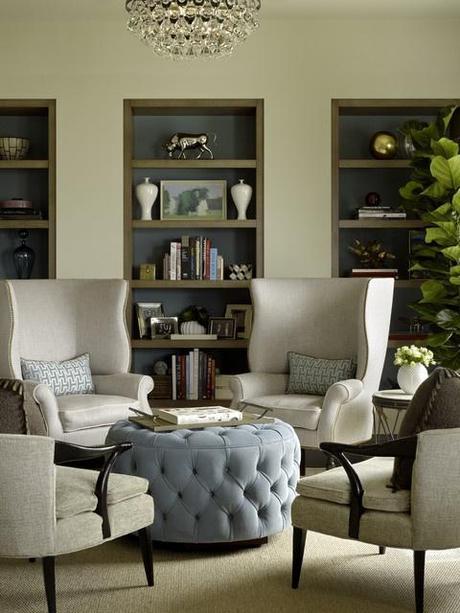 Source: 24.media.tumblr.com viaAshly on Pinterest
This conversation area has a beautiful garden view. I love the color scheme in this room and the brass table, which is a conversation piece by itself.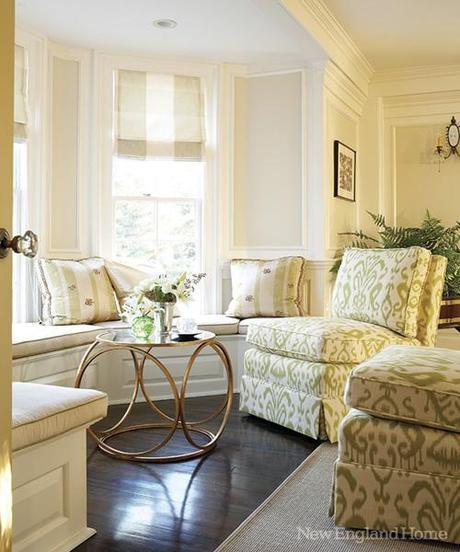 Via:
Having interesting shapes in your designing adds a lot of character to your area. It makes for a great conversation starter!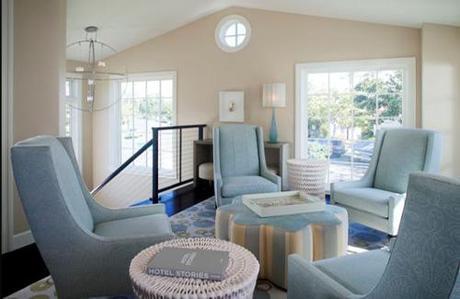 Maybe you have the space to create multiple conversation areas.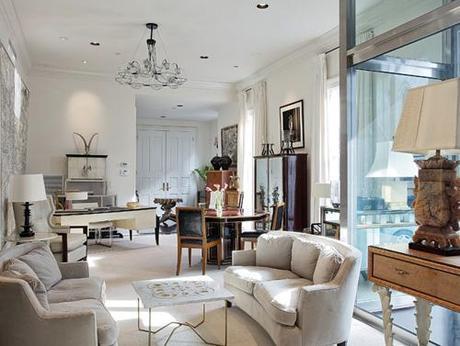 There's no rule of thumb that says you can't design your conversation area in color. Just make sure you choose colors that don't contrast with the rest of the room.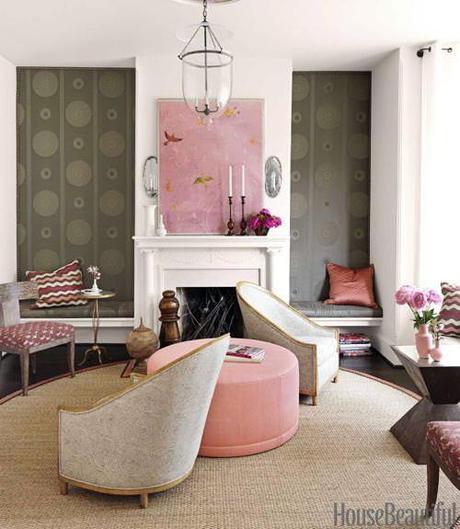 Conversation areas shouldn't be limited to just one room in your home. Design one in your kitchen or bedroom, space allowing.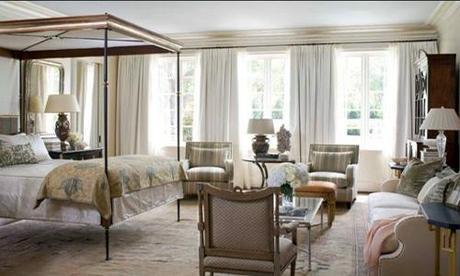 It's also important to remember that when designing your space, form equals function. Plan your space according to the way traffic flows through your home. This will help you in determining how best to use your space when designing your conversation areas.