When it comes to interior design, incorporating a mix of styles often leads a more interesting, soulful, and evergreen space that helps to reflect our true personalities, more so than say, a space outfitted with a matching set of furniture.
I think we can all agree that the matchy-matchy look has long worn out its welcome, but mixing interior styles can be hard to pull off. Luckily, Claire Staszak, my designer/blogger friend behind Centered by Design, is back (Remember when she stopped by this Spring?) to help de-mystify things a bit and show us three distinctly different spaces where she's created a successful mix of styles, why it works, and where to source the key pieces. Oooh, this is going to be fun! Shall we get started?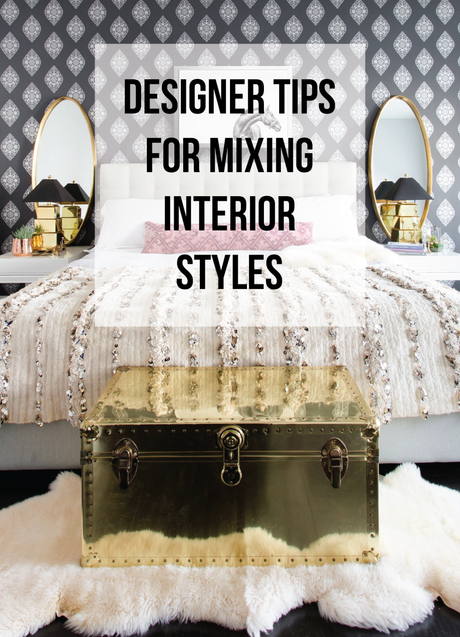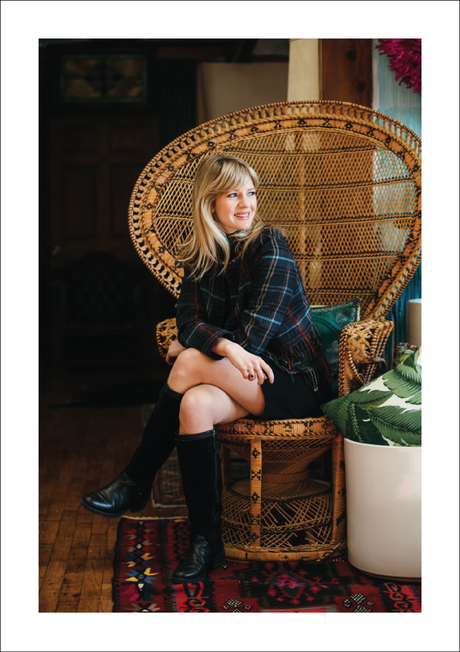 Claire's Design Approach:
"There is no perfect formula to creating a beautiful space, because what everyone enjoys and feels comfortable with is different, but I have found in my design work, that mixing three key elements helps me achieve the eclectic and "just can't put your figure on it" wonderful that I'm usually striving for." Those three elements are a mixture of: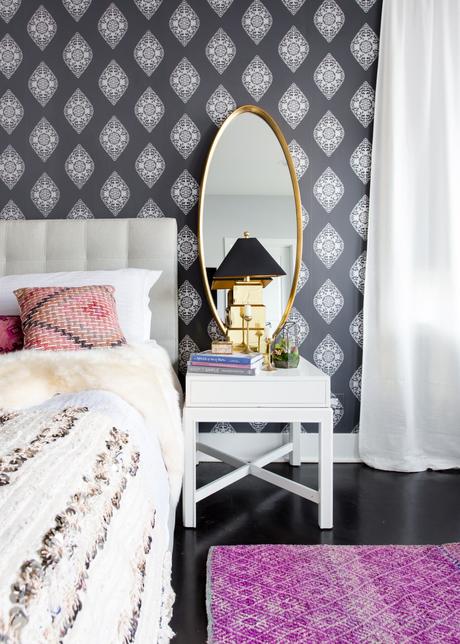 First up is a bohemian glam bedroom, where Claire mixes a modern, clean-lined bed frame with adorned vintage textiles, and geometric handmade wallpaper. Why does it work? It's a balancing act of contrasts: organic vs. structured, lustrous vs. matte, and graphic vs. textural.
Get the Look:
New: Bedding || Upholstered Bed Frame: Client's Collection
Vintage: Textiles || Gold Chest, Lamps & Mirrors || Refinished Vintage Side Tables
Handmade: Wallpaper || Local Art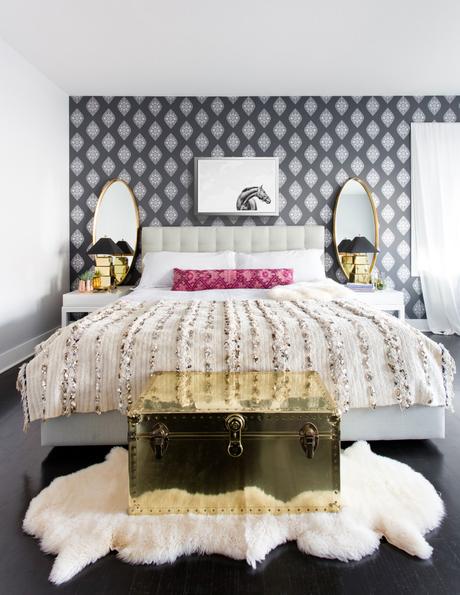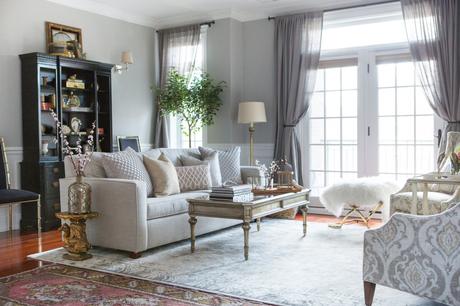 The New Traditional

Claire offers up a new take on classic traditional in this Chicago living room where she uses ornamented statement pieces (casegoods, rugs and accessories) to set an over-arching traditional tone and compliment the home's existing bones. Clean-lined soft seating and an unexpected furry stool add a fresh, contemporary edge.
Get the Look:
Vintage: Refinished Black Hutch || French Style Side Table || Pink Accent Rug, Brass Leg Stool, Camel Side Table
Handmade: Media/Record Stand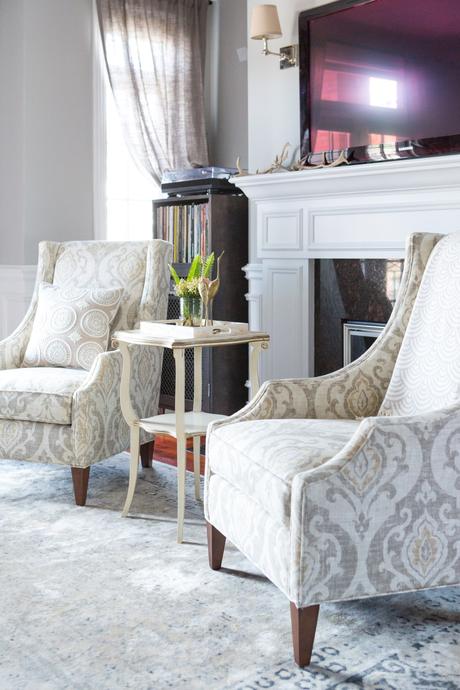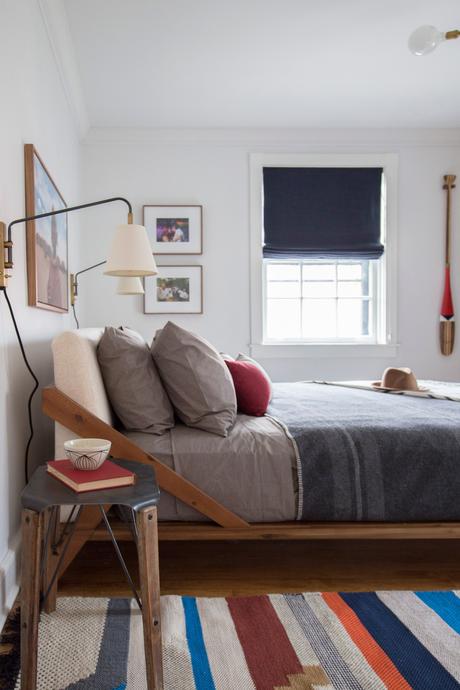 Summer Camp with a Twist
Masculine and carefree, this mod summer camp guestroom incorporates a mix of vintage and handmade pieces (read: vintage wicker chest and handmade artwork) to evoke the buoyant feeling of summer camp. Claire also introduces a sculpturally modern bed frame, industrial lighting and color-blocked rugs to maintain a fresh, modern aesthetic.
Get the Look:
Vintage: Custom Refinished Armoire || Wicker Chest: Vintage Find
Handmade: Artwork: Client's Collection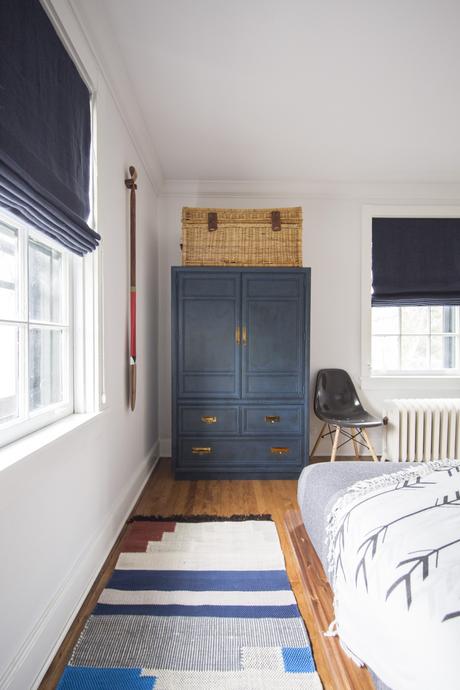 I hope you've enjoyed Claire's design insight as much as I have! For more interior design inspiration, check out Claire's blog where she's in the midst of a huge home renovation!