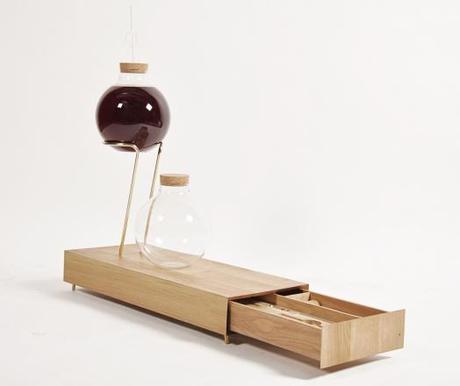 Sabine Marcelis describes winemaking as a process that is often hidden away from view. He says "This is a real shame, as wine is a living, breathing entity which deserves an audience to witness it maturing." and I absolutely agree, this is why I love his newest creation, turning home winemaking into something you'll want to put in your living room or entrance hall to show off to all your friends!
Take a look at Sabine's website here. Or watch the video after the break.
HOUSE WINE from sabine marcelis on Vimeo.