Marc Krusin
is a veteran of the Milan-based group Codice 31, which he founded along with five other designers in 1998. (Fun fact: That same year saw the first iteration of Milan's much vaunted
Salone Satellite
.) Krusin is now design director at
Piero Lissoni
, meaning he's partially responsible for all the low-slung Italian sofas and sleek sliding glass doors we so often admire—clients include Alessi, Kartell, Flos, Thonet, and Wella. He completes solo projects under the moniker Klay, which has specialized in "objects of natural materials influenced by world cultures" since 2004. We caught up with Marc before this year's Salone del Mobile in Milan, where he will be unveiling a storage system for Spanish company
Punt Mobles
, among others.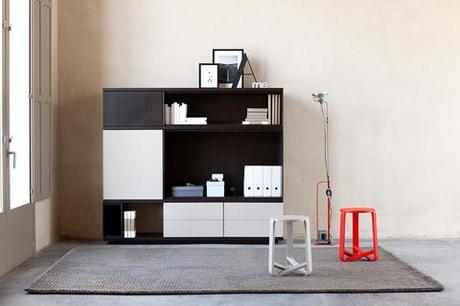 SLATS is a completely customizable shelving and storage system with an array of modules (drawers, doors, niches, and open spaces.)
Tell us a bit about your working process.
It's usually about very close collaboration with the company in question. I like to understand them, their market needs and requests. I like to help in the ideating and launching of extremely successful products. In my case it's not about a little "designer me" who wants recognition for himself. It's about being part of a process, part of a story."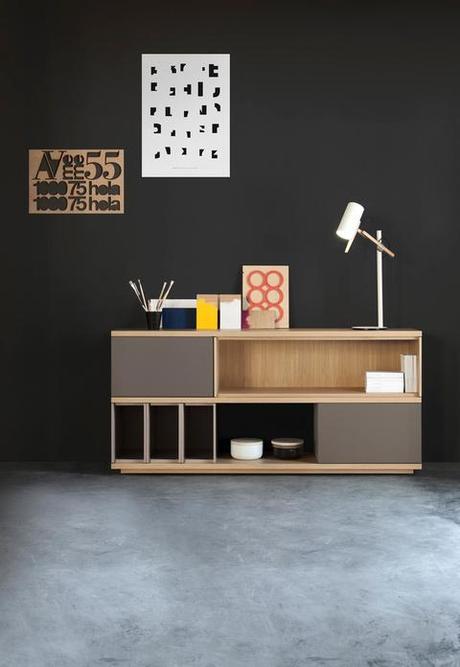 Units can be placed against a wall or used as a space divider, with its container units facing either way, and can be figured horizontally or vertically.
How do you protect your own interests as a designer?
All that said I, as designer, have my criteria, my own unique way of doing things and I am rigourous on aesthetics, detail and proportion. But this is why companies ask a designer to work with them, it is my job to have criteria, but my criteria has to work within a framework. Which is different for every project and depends on what the general intention is for that project - i.e. What kind of product are we looking to develop, where is it going, who's it going to and how much are they going to pay for it….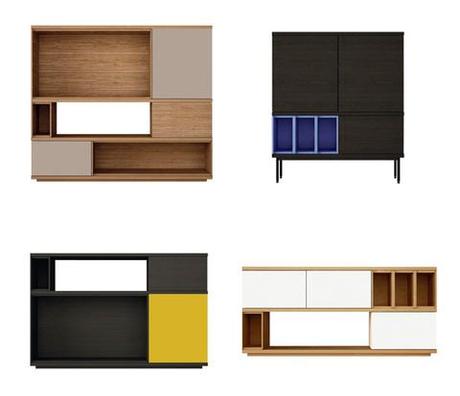 Materials and finishes include natural oak, ivory stained oak, and super-matte walnut, plus accent colors like mustard, white, sand, cement gray, indigo, and a purplish red.
What design brief do you give yourself for every project?
My intention is always to create visual silence, visual harmony. To create products that harmonize with their surroundings and can be quietly appreciated rather than scream for attention. Proportion and detail are extremely important, as is choice of materials and color.
And what about the SLATS shelving unit in particular, that will launch through Punt Mobles in Milan this spring?
For Punt, the intention of Pablo Gironés, the creative director, was to create an extremely flexible, modular shelving and storage system that, with an absolute minimum of basic elements, could be adapted to a great many situations. And we succeeded!