It is very true that kitchen is not just a part of the house rather it is heart our house. When it comes to the construction or renovation of your kitchen, then nothing short of perfection can appease you. If that is the criterion then Caesar stone kitchen is the one which can qualify for the need of your kitchen. It offers a range of very stylish quartz surfaces, which can be used for variety of Kitchen applications like splash backs, benchtops, kitchen islands and feature wall panels. It has comprehensive range of patterns, colors and designs, which meets the taste of every individual. It is quite durable as it requires very low maintenance, and so it makes it perfect for all your kitchen needs.
Variety of Kitchen Application
Caesar stone kitchen offers very durable and elegant quartz surfaces, which can be used for the following purposes:
Splash Backs: It is an architectural feature, which is designed to protect the wall from the damage from water or any liquid while cooking or cleaning the kitchen. These are easy to clean and these help to keep the house clean and tidy and at the same time look designer.
Benchtops: It is a kitchen counter, which is considered as an important food preparation areas in the kitchen. It is very essential part of kitchen as most of the cooking process is completed here. Caesar stone benchtops are very glossy, stain and scratch resistant and since it is non-porous it ensure hygiene in the Kitchen.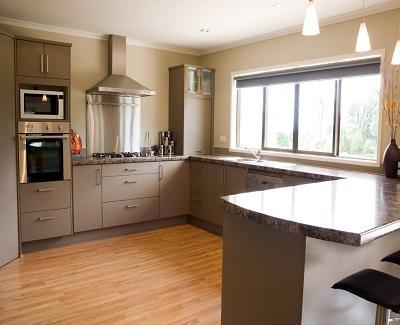 Kitchen Islands: It is a centrally located benchtop, which is primarily used for preparing food and also for auxiliary coking needs. Sometimes, it is also used for having quick meals while sitting in the kitchen. The quartz surfaces are very durable and therefore, they require low-maintenance.
Feature Wall Panels: These are wall covering which are essentially used for designing the wall with unique textures and colors. It has dual advantage, as it is functional as well as decorative at the same time. It provides insulation and soundproofing while giving the walls a sophisticated look.
Advantages of Caesar Stone Kitchen Surface:
Caesar stone kitchen surfaces are one solution to all your Kitchen issues. It meets all your needs and at the same time makes the kitchen all the more beautiful and elegant. Some of the benefits of these surfaces are given below:
Hygienic: These surfaces are non-porous and so they are 100% bacteria free and are highly hygienic for using in kitchen.
Low Maintenance: These surfaces are scratch and stain resistant, and so they require very low maintenance as compared to other options for surfaces.
Durable: Quartz does not get chip or crack easily, so they are quite durable and can stay for years together without bothering you about replacement.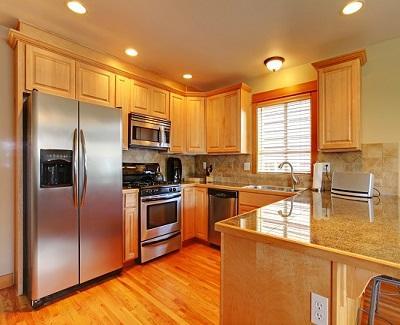 Heat Resistant: Quartz surfaces are highly heat resistant, and so they are very much suitable and safe for the kitchen especially when you have kids at your home.
Easy to Clean: These surfaces have very glossy finishing which makes it easy to clean the surface. All that you need it wipe it with a soft cloth and it shines as new.
Variety of Color and Textures: These surfaces are gives a rich look to your interior of the kitchen as they are available in good range of colors and textures.
Enhance the Value Your House: Quarts surfaces from Caesar stone gives a luxurious look to your kitchen and makes it more elegant.
Caesar stone kitchen surfaces are an excellent deal that one can ever get. But the only drawback it has is the price. These quartz surfaces can be more expansive as compared to the other options for the surfaces available in the market. Moreover, you can visit here to get more ideas of Caesar stone kitchen surface.