Design: Two-legged bench
Eindhoven designer and artist Izabela Bołoz has created a wooden bench with only two legs that is designed to rest against a wall.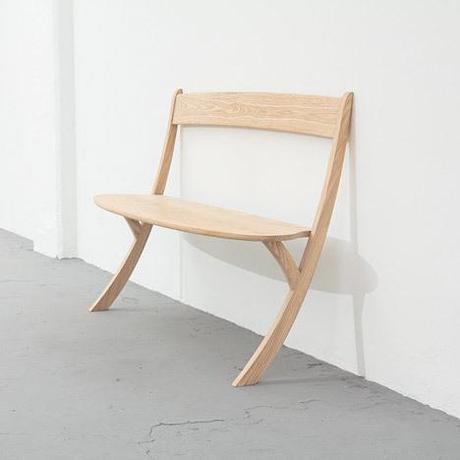 The bench's front legs curve gently upwards to become the upright struts that the backrest between. Stability is provided when the bench is propped up against a wall, with rubber feet preventing the legs from slipping forwards. Small struts supports a wooden plank-like seat at each end.