Taking the reigns as 2014's Design Capital of The Year, Cape Town is happening. Between Design Indaba and a host of local designers, artisans, and architects, we've put together a list of a few of our favorite spots to visit in this magical city.
Slideshow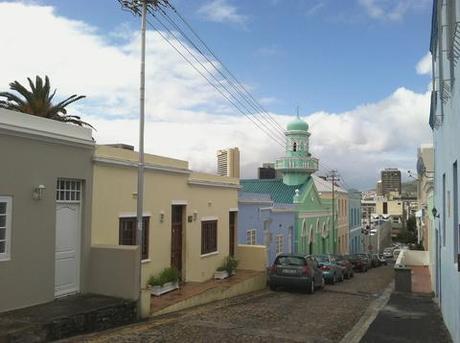 Bo Kaap
Known as the "Upper City", or the Malay Quarter, this colorful series of streets has historically been home to Cape Town's Muslim population and cape Malay culture. Here, visitors can stop by local spice markets, take a scenic walk, and generally experience one of the city's most celebrated historic areas. Photo by Laura Feinstein.
Honored with the title of World Design Capital 2014, this spring Cape Town, South Africa will play host to the Olympics of international aesthetics. Intended to shine a spotlight on modern design's impact on urban spaces, economy, and local citizens, each year the WDC Design Capital® (WDC) provides an outstanding opportunity for selected cities to demonstrate just what makes them so unique. Fortunately for Cape Town, whose influences range from English colonialism and Victorian flourishes to the vibrancy of the city's Malay communities, visitors this spring won't be lacking for inspiration.
In anticipation of the events, which kick off this February 28th, we recently visited the cosmopolitan hub to scout out the best in cutting edge design—scouring side streets and downtown centers to find the best in artisanal crafts, emerging South African artists, and eclectic hotels to visit while you enjoy the festivities.
(For more South Africa design, follow along on Instagram with Dwell editor Will Lamb, who's attending this year's Design Indaba! And peruse the Dwell archives for cutting-edge architecture and design projects here.)