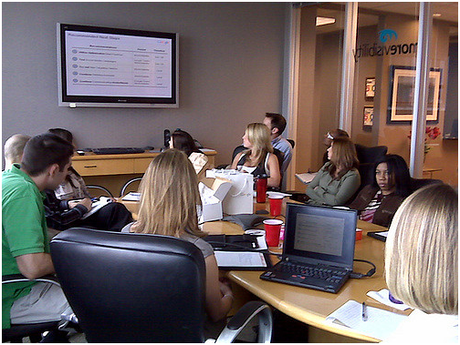 The office is a place to get work done, in fact many companies do not think past the basics, desk, chair and a computer. Ergonomically the room or the desk may not be well designed and may not ensure maximum productivity from your employees. It may be surprising to know that employees are more productivity when they are happy and engaged at work. Part of this is creating an atmosphere and work space that allows their creative side to flourish and encourages freedom of movement and ideas.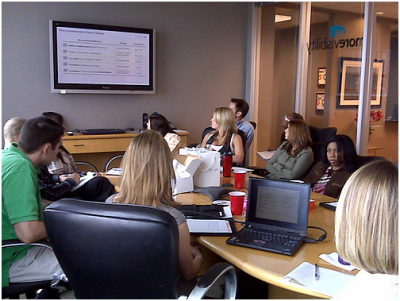 In fact, most young office workers interviewed today are not interested in whether the office is open plan or not; they want to know how well it works for them and their needs. This can mean ease of accessibility to others or simply feeling like they are in the loop.
Employee Opinion - The best and easiest way to design a workspace which works for your employees is to ask them what they want and need. Employees who are consulting and help to create a workspace are far more likely to feel engaged and be productive.
Fun - Work and lifestyle are becoming more entwined; this is partly due to the mobility if employees and the ability to access information no matter where they are. This has caused a shift in the office from a formal setting to a more trendy setting that allows the office to feel like a home from home. Comfortable employees are engaged and loyal.
Relax - It has become increasingly important for workplaces to be fun. Where there is enough space, many businesses are adding ping pong tables, yoga rooms or even a TV and games room. Alongside this is the acceptance that workers can wander and chill throughout the day without being any less productive. In fact, research suggests that their work time is far more productive when they are trusted to relax and work at their own pace.
Multi-function - Office desks are now multi-functional; their height can be changed and their purpose can be switched from work station, to canteen, to informal meeting room. All this can be achieved within a matter of minutes. This makes the office space both more flexible and adaptable to the needs of the business and the employees. An additional benefit of this is that people do not have an assigned desk; they are free to work wherever is comfortable for them at the time, or where fits their current needs.
Equality - The new working environment focuses in staff equality, even senior members of staff will work in the same layout to encourage exchange of ideas and allow everyone to become involved in the day to day affairs of the business. In effect, the space is welcoming and encouraging; allowing staff to foster new ideas and grow as a team.
Balance - Open plan has been seen as the best way for businesses to move forward, however, the latest research suggests that this is not always the best idea. In fact productivity has been shown to decrease in an open plan office. Instead the office needs to be created as a partially open plan affair with space for individuals to have privacy. This encourages people to talk openly to each other concerning new ideas.
Décor - Modern offices are more than just a reflection of the home; they are a reflection of the environmental concerns of the modern age. It is now popular to have elements of nature; plants and reclaimed wood present in the office to help staff feel comfortable and connected.
Flooring options - Believe it or not, proper flooring is fundamental in an office space. Rubber flooring in particular, is incredibly soft and smooth. Whether you choose tiles or runners for your business, the key is to consider colors that fit with the general décor of your office.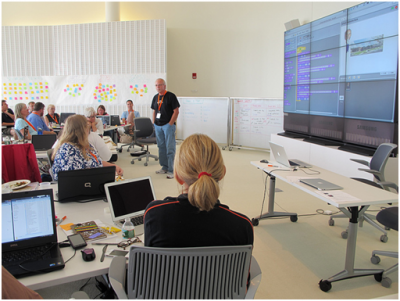 The happier an employee is to come to work and share their ideas, the more productive and engaged they will be. Make them feel at home and re-design the space in the most original way. This way the ambiance will change and your people won't even feel that they're coming to work.