There is a lot in common between fashion and interior design: you dress your home in a similar way - with the same preferences for colour, materials, style. Probably this approach lies behind that growing number of fashion brands that begin to offer home furnishings, as you can see in my earlier posts like the one on the link above and many other posts on the theme.
Now we see another beautiful collaboration - last October "Nina Yashar, founder of Nilufar Gallery, has curated a selection of pieces from her rich contemporary collectible design collection that will be available on the MODES.COM online platform from mid October."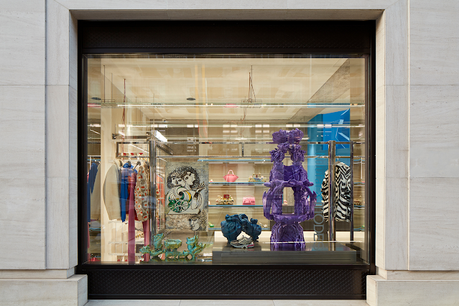 The beautiful pieces include works by Martino Gamper, Audrey Large, Bethan Laura Wood, Flavie Audi, Amy Lowry, Jonathan Trayte, EDXXKAT and Anestis Michalis. Have a look at some of them: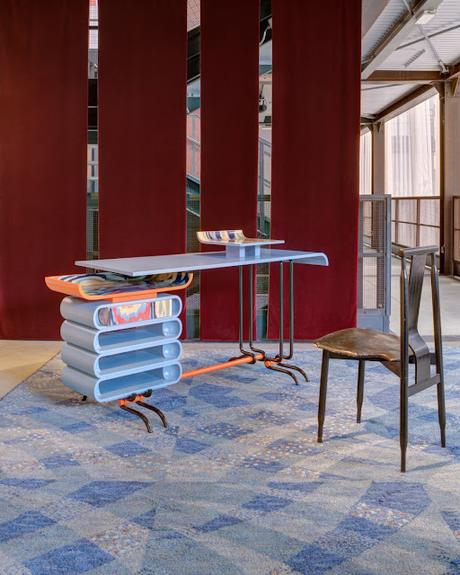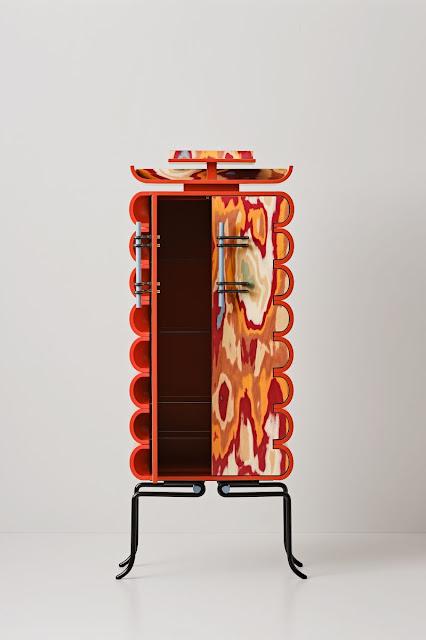 Meisen desk, 
Bethan Laura Wood and below cabinet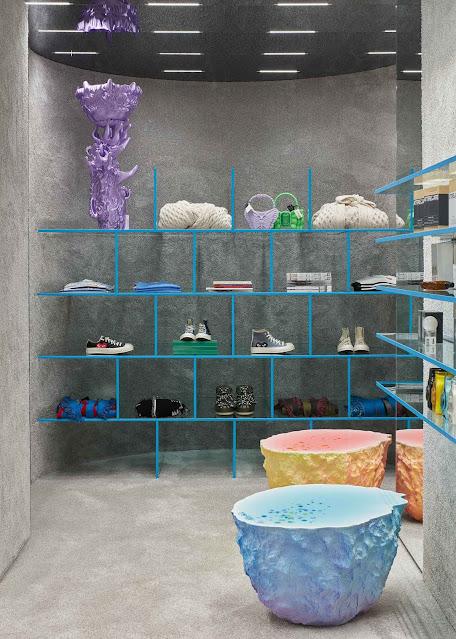 Flavie Audi's low tables, Image: De Pasquale+Maffini
May be it will interesting for you to follow how

some of 

the most exclusive fashion designer labels 

were presenting their new luxury home objects during each edition of 

Milan Design Week - enjoy!