In today's real estate market, most buyers are favoring homes with "built-ins", storage accessories that are already built into the house. Such homes don't require them to spend extra money for new storage accessories. There are many uses for built-ins. They are ideal as bookshelves, media cabinets, reading alcoves, or just about anything you need to showcase or conceal. There are many designs you can go with. For instance, you can use exposed shelves to display your accessories.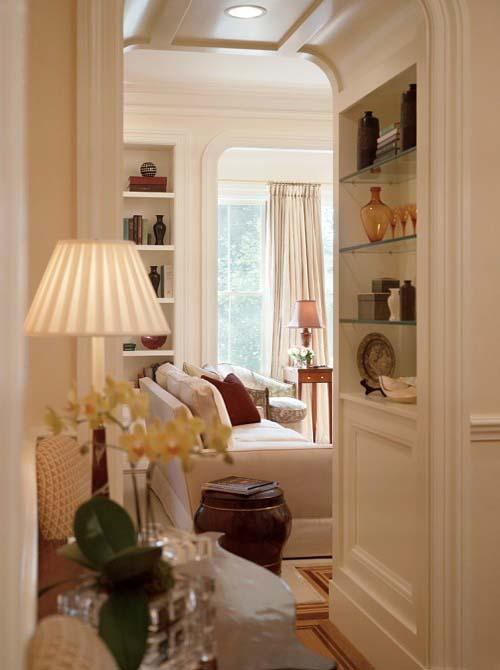 Decorating your built-ins should reflect your personality and your likes. Also, you should make them visually pleasing, which you can do by thinking about placement, textures and colors. The most common objects d'art for built-ins are books, family photos, and travel mementos.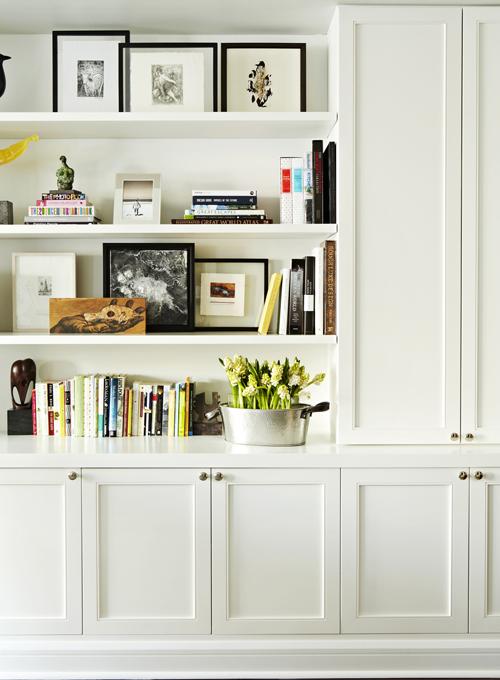 One of the advantages of built-ins is that they blend into the home when they are matched to the color of the wall or the architectural detailing (e.g. crown molding). This gives the home a lovely cohesive look.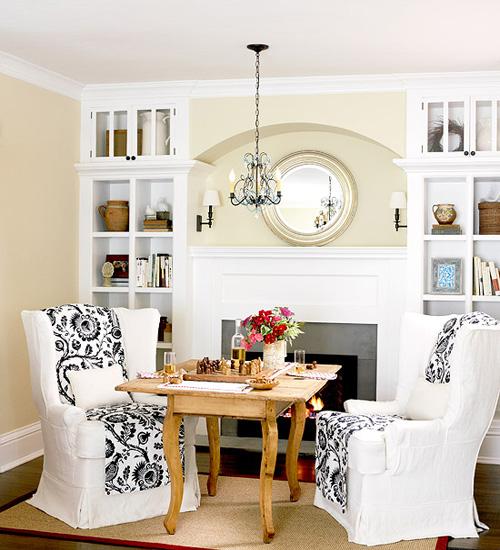 Are you a collector? Why not showcase your prize possessions in a built-in shelving unit? How pretty is this basket collection?  The white shelves highlight the natural colors of the woven baskets, making them stand out.
Painting your built-in the same color as the wall creates a seamless look and gives the built-in an added touch of drama.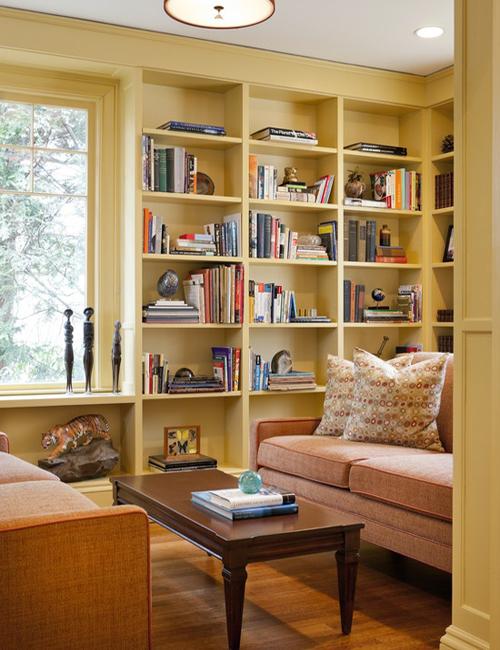 Having built-in towel holders installed below the tub is such a creative design idea! It's a great way for you to store extra towels.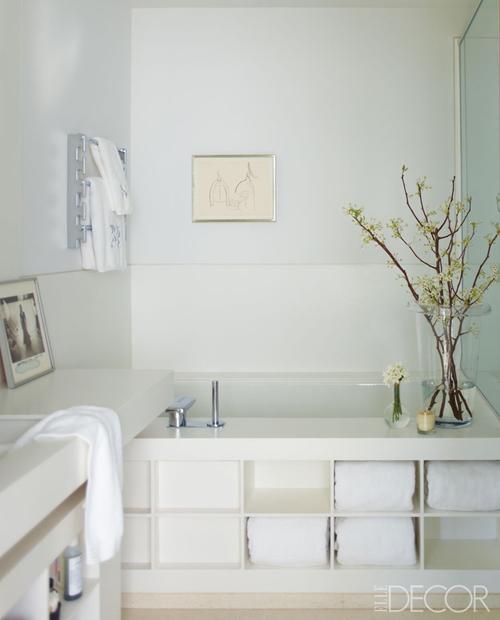 Image source:
Don't be afraid to mix and match textures and materials that are in the same color family. For example, you can paint your built-ins with a color that complements the fabric in one of your accessories. By doing this, you can make a design statement and give character to the room.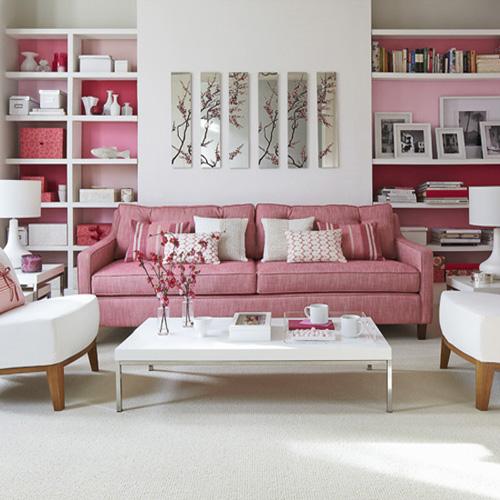 Here's a great design for a floor-to-ceiling built-in bookcase, hang a favorite painting in front for visual interest. Don't forget to include a library ladder for easy reach!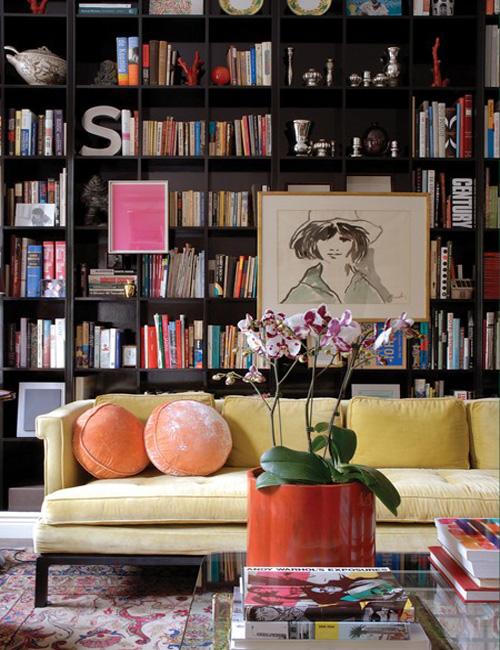 Image source:
Even if your space isn't wide, it's still easy for you to design a built-in unit. Here, I love the narrow bookshelves set in the wall.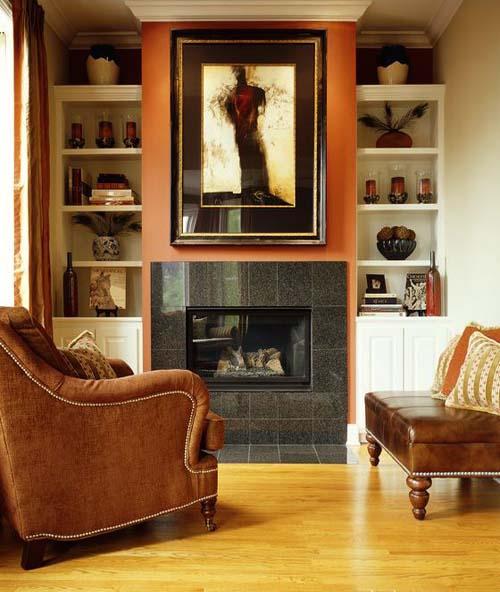 Are you worried about dust accumulation in the open spaces of your built-in? It's easily solved by installing glass doors. You and your guests will still be able to see your pretty displays.
In a built-in, you need balance and symmetry to make it visually appealing. You don't want various heights and widths. How lovely is this design, which is repetitious in both in color and size?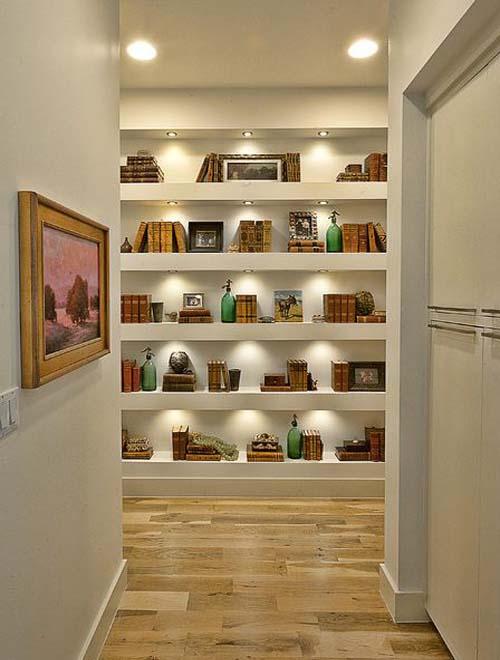 Aren't the rooms in these pictures lovely?  Built-ins are design concepts that everyone should consider for their home.
Simone