This godfather of industrial design streamlined the look of midcentury America.
Slideshow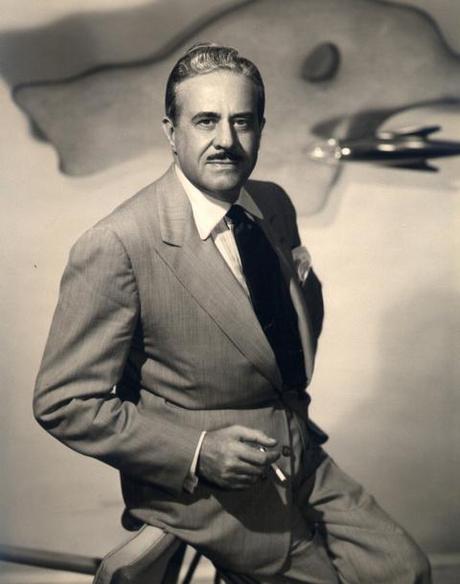 Raymond Loewy
According to daughter Laurence Loewy, the stylish and talented designer liked "a stiff drink, a good smoke and a hearty laugh."
In 1951, industrial designer Raymond Loewy was so prolific, and so highly regarded by the captains of industry, that this humblebrag could go unchallenged: "The average person, leading a normal life, whether in the country, a village, a city, or a metropolis, is bound to be in daily contact with some of the things, services, or structures in which R.L.A [Raymond Loewy Associates] was a party during the design or planning stage."
Considering the then-boom in post-war consumer products, Loewy's streamlined saturation of the American experience becomes all the more impressive. While industrial design icons such as Jonathan Ive or Phillipe Starck revolutionized a product category, or put their stamp on numerous industries, Loewy's mark on everyday experiences across the spectrum of design has rarely been duplicated. How many people can, in the space of one career, say they created not only recognizable packages (Lucky Strike Cigarettes) and legendary logos (Shell and Exxon, to name two), but also completed a transportation trifecta with planes (Air Force One), trains (the PRR S1 Locomotive) and automobiles (Studebaker)?
The Parisian-born designer got his start designing window displays and doing fashion illustration for the likes of Macy's and Vogue, before a chance commission to rework the Gestetner, a duplicating machine, established him as a up-and-coming industrial designer. His user-centric philosophy, MAYA ("most advanced yet acceptable"), which sought to balance radical advancement with the public's level comfort, may explain why so much of his work was so well received.