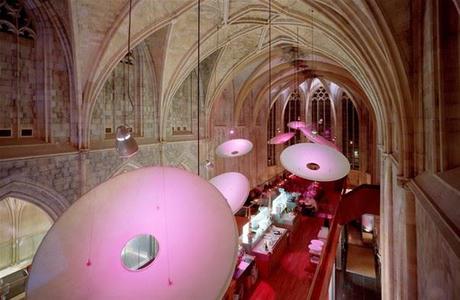 The former Kruisheren cloister, dating from the fifteenth century, is located in the centre of Maastricht, The Netherlands. Together with the monumental gothic church, this complex has been transformed into an awesome designer hotel. Isn't the modern tunnel-like entrance amazing?
And how much do I want a wine cellar similar to the one shown at the very end of this post?! My neighbour P. here in Paris has a very sizeable wine cellar in the beautiful medieval caves he recently renovated and which I totally plan on taking over one day.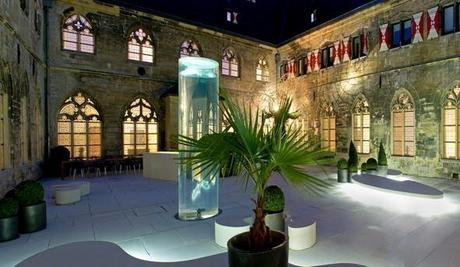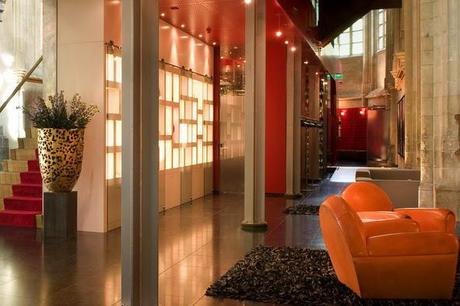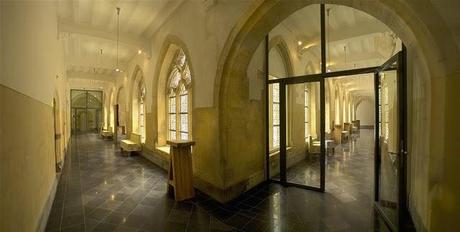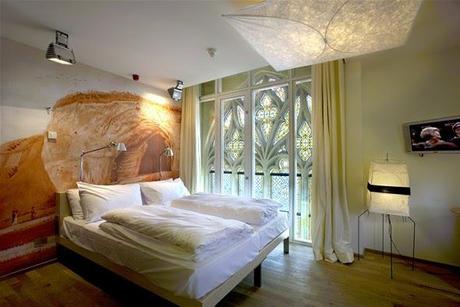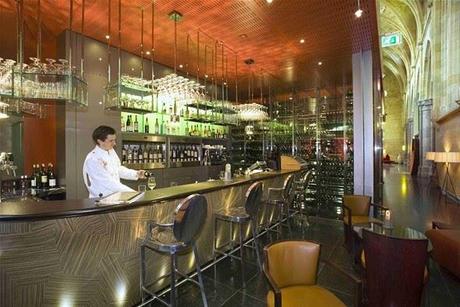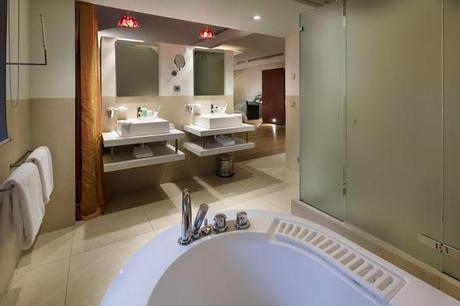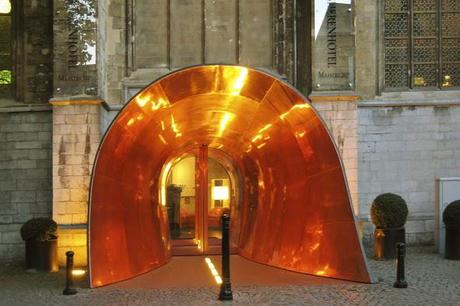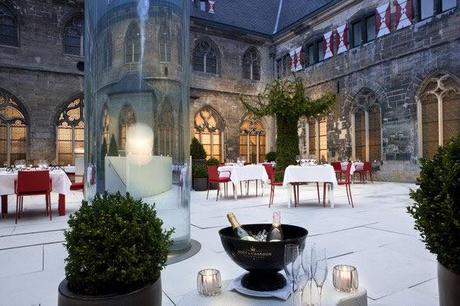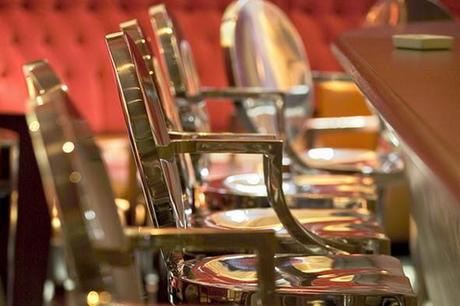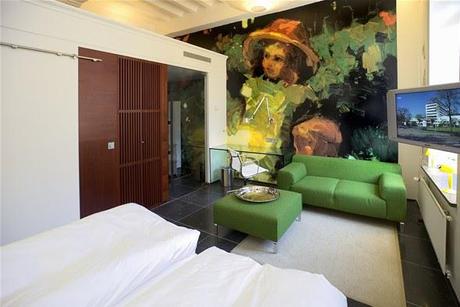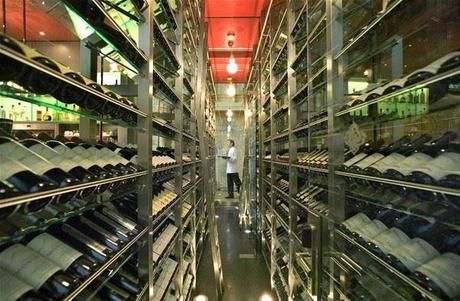 This is what I call a well-stocked wine cellar...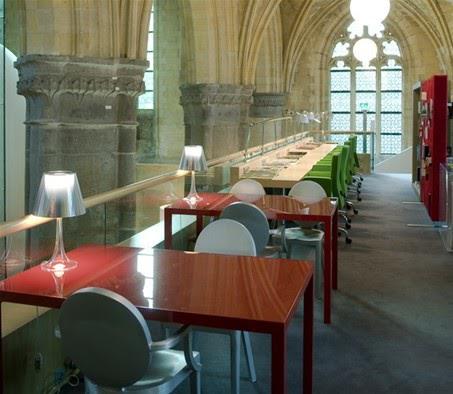 EDIT: I forgot to include this lovely image of the libary housed in the former church above the wine bar.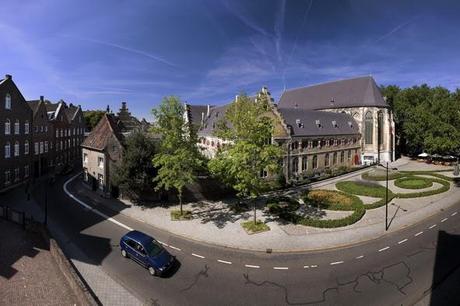 All photos: Kruisherenhotel Maastricht