Heeeeeeeeeeeeeeeey!
'tis true, one has returned from the abyss. 
The sun is out and I feel rather optimistic ... about a few things ... to be revealed ... in due time ... 
One has invested further into the blog; I have a new layout! Thought it was time I tidied things up! I think as the seasons change and the fashion trends change and my mood changes, the color theme will also change (I don't see myself sticking to one for oodles of time! It's still very much under construction so bear with me as I try and add the glitter to my blog (yaaaaaay) !
I've also decided to have (more) fun with my blog and just experiment with a lot of things. My last post was me mucking about during dance. I have witnesses who will back me up when I say I was doing a whole lot of weird shit but I felt like doing it ... so I did. I have a few visions which may result in me adding videos to my blog ... I think I come across a wee bit friendlier through videos than through words AND I can crack all the crispy jokes fresh and live for'ya!
Note Well: 1) One is also sifting through e-mails as fast as humanely possible and 2) I'm shit at make-up ... If you live in London and need a guinea pig, I'm your guuuuurl !!
This is a week of rapid outfit posts; make up for lost time and all that shabazz!
Today's blog post name was donated by my brother Steve ... he says I should thank him later
*insert my unamused face* ... I was totes thinking of naming this post "those pajamas look lovely, emma" in honor of father's confusion when he saw me this morning but I settled on the former.
So I present to you ... DESERT STORM ...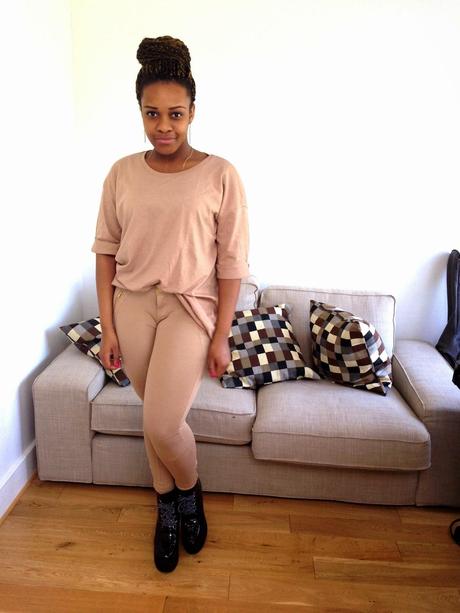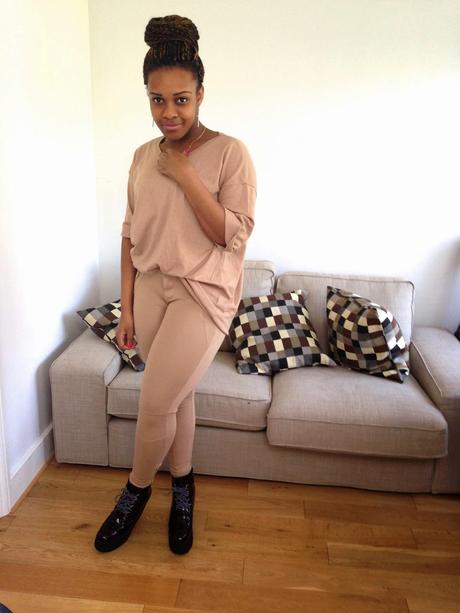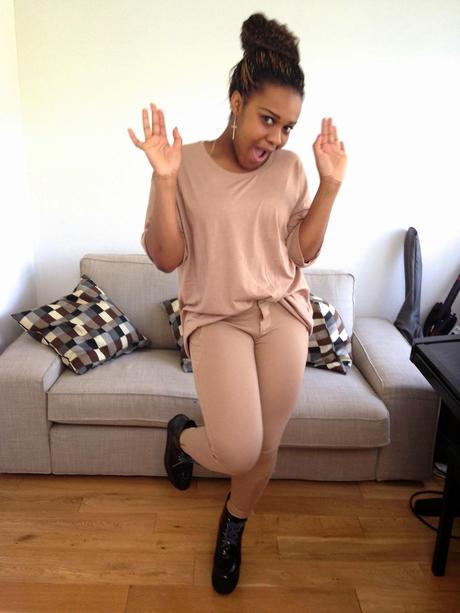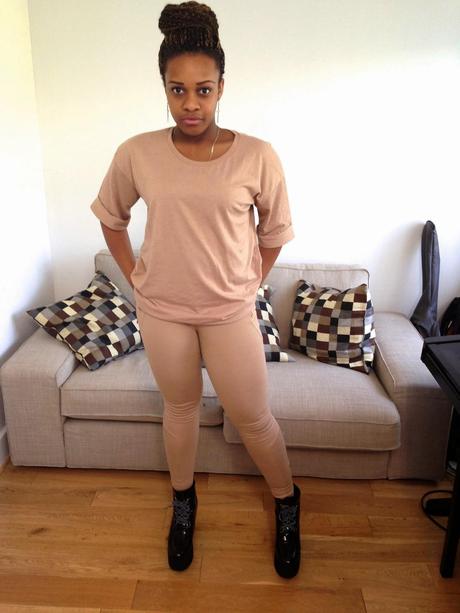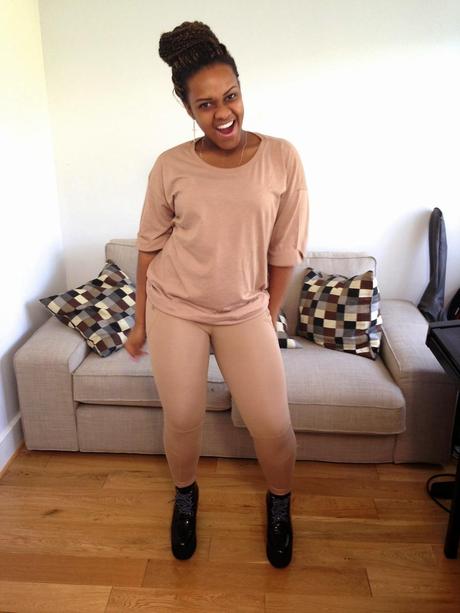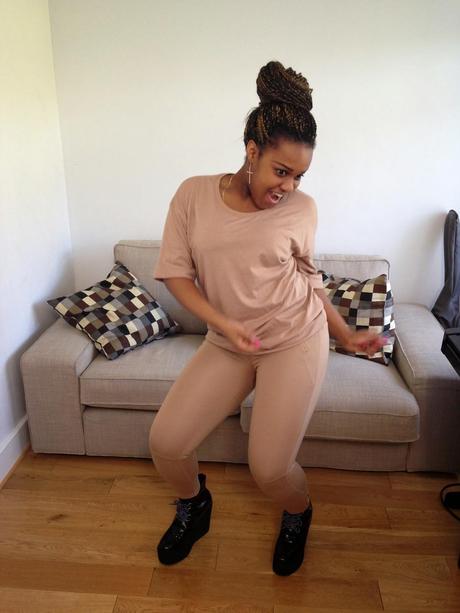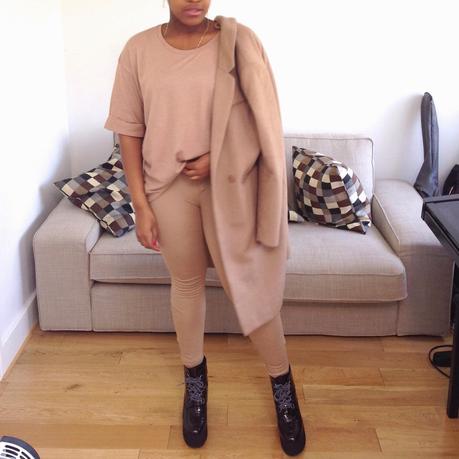 (Top: Asos, Leggings: Bershka, Coat: HM, Boots: Underground)
Until tomorrow my buttercups ...