Tyrants cut out hearts. Rulers sacrifice their own.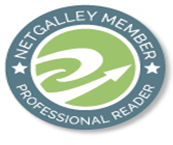 Princess Hesina of Yan has always been eager to shirk the responsibilities of the crown, but when her beloved father is murdered, she's thrust into power, suddenly the queen of an unstable kingdom. Determined to find her father's killer, Hesina does something desperate: she enlists the aid of a soothsayer. In Yan, magic was outlawed centuries ago-this is a treasonous act, punishable by death.
Using the information illicitly provided by the sooth, and uncertain if she can trust even her family, Hesina turns to Akira-a brilliant investigator who's also a convicted criminal with secrets of his own. With the future of her kingdom at stake, can Hesina find justice for her father? Or will the cost be too high?
In this shimmering Chinese-inspired fantasy, debut author Joan He introduces a determined and vulnerable young heroine struggling to do right in a world brimming with deception.
***
[A well-conceived costume is a new identity, the father used to say as he put on his commander's cloak]
***
(@TitanBooks, 16 June 2020, 416 pages, ebook, #ARC from the publisher via # NetGalley and voluntarily reviewed)
***
***
I'd never heard of the author before. I wanted to read this book because I loved the cover and I really like Asian/Oriental inspired Fantasy books. I've read a few and generally been impressed. This is a terrific book. I loved the world-building, rich imagery, folklore and settings really help the book come to life. The characters are great as well, especially s - Caiyan and Hesina. This is a beautiful book. I enjoyed every page. This is a debut and I can't wait to see what's on offer next.