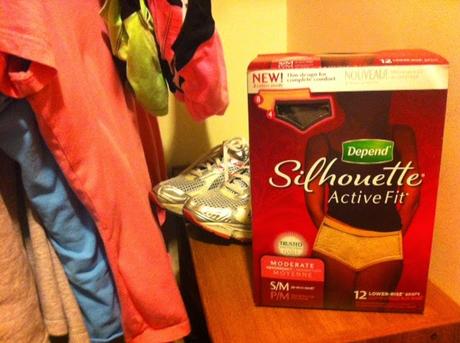 Getting ready to hit the gym with Depend. 
Going to the gym preserves my health and sanity.
At times, I have been hesitant to push myself hard while working out because of issues with bladder leakage.
A few weeks ago, I told my personal trainer, Melanie, that I didn't want to do jumping jacks.
She replied (in her drill sergeant manner): "Get some disposable underwear and quit whining!"
The next day, I received an invitation to review Depend Silhouette Active Fit briefs. That was a happy coincidence!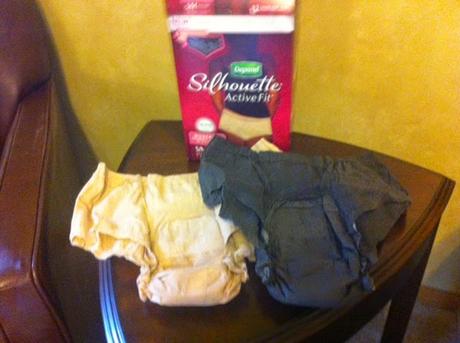 Fashionable protection: Briefs come in beige and black. 
Depend Silhouette Active Fit briefs features:
Thin design for complete comfort
Lower rise sits just below waist
Moderate absorbency traps and locks in odor
Cotton-like fabric
S/M  and L/XL sizes  
My first test run was conducted during an evening at the gym.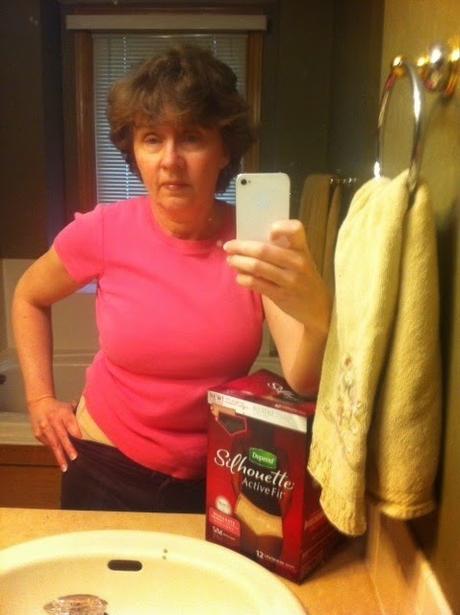 No bulky lines under my gym clothes.
While I am working to improve my diaphragm muscles and pelvic floor muscles, disposable briefs let me continue my workout doing cardio, stretching and/or strength training.
The briefs didn't rustle, and they didn't look bulky under my tight-fitting exercise pants.  
I could complete the homework my trainer assigned to me without wimping out.
Since picking up SAF briefs, I've talked with friends in their 30s, 40s and 50s, discovering that some of them also struggle with bladder leakage.
I've learned that more people 50 and under have bladder leakage than people 60 or over.
Want to help others through social media?
Depend is in its second year of the #Underawareness campaign, aimed at helping to remove the stigma of bladder leakage.  
@Depend will donate $1, up to $3 million, over the next three years to the Simon Foundation for Continence and United Way for each person who participates in the #underawareness movement.

Click through to learn about the $3 million pledge.
Visit www.Underawareness.com to request a free sample.