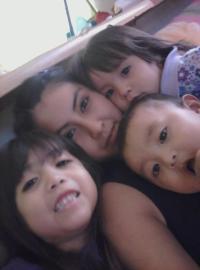 The Denver Post reports
Mayra Perez's relatives learned Thursday what they had already feared: The northeast Denver woman shot her three children and then herself. What they might never know is why.
Denver police confirmed that Perez, 23, killed two of her children, critically wounded a third and then killed herself. Two-year-old Isabel Perez remains in a deep coma.
I suppose she was another lawful gun owner gone berserk. This is such a frequent occurance that we placed it on
the list of ways guns move from lawful ownership to the criminal world
. Yet, our pro-gun friends go to great lengths to "prove" that the vast majority of gun misuse is among gang members and drug dealers. I don't buy it.
What do you think?  Please leave a comment.