Denise Baer is the author of Net Switch and Fogged Up Fairy Tales owns Baer Books Press
Net Switch by Denise Baer is a psychological suspense thriller and Fogged Up Fairy Tales is a women's fiction/ chick-lit novel
Both the books by Denise Baer are published by Baer Books Press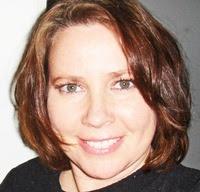 Her name is Denise Baer, and she's a born and bred Southside Chicagoan. She has had hardships and successes, like everyone else, and somehow they make their way into her works. Every year, she learns something new about writing and publishing, but one thing is for sure, she has found a voice in the writing community. As well as growing as a writer, she has grown as a person with her husband next to her. She tries not to take life for granted, and the beauty of waking, the opportunity to live another day with her husband, is a blessing in itself. To write full-time has been the best opportunity of her life.
After self-publishing a few books, she created her own publishing imprint, Baer Books Press, for her own publications as well as offering creative services and publication for other authors. She lives in a small town in Germany with her husband, their furry-one, Shakespeare, and currently working on a crime mystery novel.
Welcome, Denise Baer.
What is your biggest source of inspiration in life?
"How vain it is to sit down to write when you have not stood up to live." Henry David Thoreau
Life is my inspiration. One only needs to open their eyes to realize inspiration is right in front of them. It's amazing when you look at everything in a positive way; really see the beauty in nature, people. Travel to experience other cultures. Talk with people about their ways, religion, etc. Living my life with open eyes, appreciating every beautiful morning, is all the inspiration I need.
When did you start writing? What is the purpose of your writing?
I wasn't born with a pen and paper in my hand. It took me a while to figure out what I wanted to do with my life. While I searched for the answer, I worked many full-time jobs and went to school part-time. Sixteen years later, I received my Bachelor of Arts in English. In my last trimester of school, I wrote my first unpublished novel. The book didn't have a great hook, but I was hooked on writing.
This may sound bad, but the purpose of my writing has become more of a personal challenge. Don't get me wrong, I appreciate my readers, reviewers, and supporters, but the driving force and purpose is to improve. To advance in the craft of writing, and hopefully one day, master it if that's even possible. Even so, writing is a personal enjoyment and goal.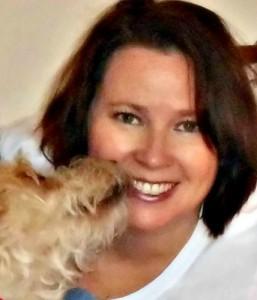 What hurts you most in this world?
Violence hurts me the most. When I read about what humans do to each other, it makes me sick to my stomach and thankful I don't have children to endure the sadness in the world. Animals kill for reasons such as survival or hunger, but people kill for hatred. People claim to fight for religion, fight for land, fight for freedom, but what they're really fighting for is hatred. They hate themselves. They hate the world. Until people can learn to love themselves, and find acceptance in others, violence will continue and worsen.
The scary thing is is that I find my writings tend to be dark, sometimes violent. My first novel has strong language, violence, and sexual content. My current WIP involves murders. I didn't set my sights on writing these kinds of books, but somehow they came to me. Before my published works, I thought I'd be a romantic comedy writer. Instead, the main thing that hurts me in the world has infiltrated itself into my writing. I'm a walking oxymoron.
What are your forthcoming writings?
I'm finished with my second revision of a crime mystery novel, which most likely will become a two book series. The title remains a mystery to me. I hope it comes soon. Here's the book blurb:
Gruesome murders are happening in the city of Chicago: a young man, a judge, and an attorney with no apparent connection, and every lead becoming a dead end. Detectives Row Ferguson and Jonah Rome have the chief of police breathing down their necks to solve the case as soon as possible. Then some important case evidence goes missing.
Because of the pressure, Row and Jonah turn to each other for comfort, crossing the line from partner to a lover. Not long after, things start to become dangerous. Jonah's apartment is broken into, Angie, the coroner on the case and Jonah's friend is involved in a car accident, and Row disappears. Alone, Jonah sets out to help his friend, find his partner, and resolve the case. His search for Row ends when she turns up alive, bruised, and battered. Since Row's post-traumatic stress leaves her unresponsive, Jonah must solve the cases on his own, in order to save his partner.
What are your future plans?
My future plans are to continue to love life. Publish books to share with the world. To help other writers achieve their dreams. To be there for my husband, our dog, and remain loyal to family and friends.
What is generally your preference in reading – a paper book or ebook? And why?
I prefer reading paperback books because I feel most connected with them. When I read, I highlight words and phrases that are touching, inspiring, or have a unique flair. In a sense, I mark up my books, and when I'm done, I'll put a bookplate on the inside front cover for those that are my favorites.
Your zodiac/ sun sign?
Many people aren't into astrology, but I find it fascinating. The main Leo descriptions I find on the internet do fit my character. Here is one for my Geburtstag, August 7 – Leo: http://www.whats-your-sign.com/zodiac-signs-and-meanings.html
Leo - The Lion July 23 - August 22 The zodiac signs and meanings of Leo is about expanse, power, and exuberance. Leo's are natural born leaders, and they will let you know it as they have a tendency to be high-minded and vocal about their opinions. That's okay, because if you observe, the Leo is usually correct in his/her statements. Leos have a savvy way of analyzing a situation and executing swift judgment with a beneficial outcome. It comes from being a leader. They are brave, intuitive, and also headstrong and willful. Beneath their dynamic persona lies a generous, loving, sensitive nature that they do not easily share with others. They might be a bit bossy, but those who know them understand this comes from a source need to do good, not (usually) from an inflated ego.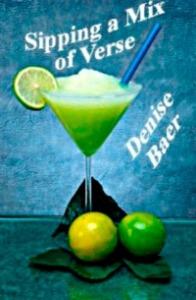 Your favorite food?
Chinese / Thai Food. I love to eat. Period. But I love all the different flavors found in oriental food. Thai food has become one of my favorites. The fusion of lemongrass, curry, coconut milk, ginger, to name a few, is gorgeous on the tongue with the heat of chili peppers.
Your favorite sports?
I'm an American Football fan at the end. The Chicago Bears, win or lose, will always be in my heart no matter where I live.
What comes to your mind when you think of India?
I chose this question even though it will reveal a generic, na誰ve idea I have of India. When I think of India, I think of curry, smiles, dark skin, heat, tea, blowing sand, poverty, and the Taj Mahal.
Which of your work has been published so far? Would you like to share a synopsis of your work?
I have published both my books through my imprint, Baer Books Press. As you will see, I'm not a genre specific writer. I've tackled suspense thriller, women's fiction, and currently a crime mystery. Of course, it doesn't help to write in different genres when you're an unknown author. My first book is a dark, psychological suspense thriller, Net Switch. As I said before, it's dark, sexual, and violent. Below is the book blurb: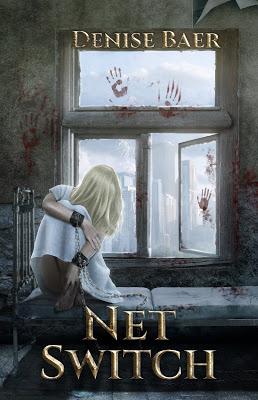 She is trying to get out of the mental institution. He wants to keep her in. The only possibility for her release is to hand over her prize possession—her journal, but can she trust him with her secrets?

In the dead of winter, Sydney Hayes finds herself in an internet chat room in hopes of expelling her loneliness. Enchanted by a stranger, she soon finds herself caught up in an affair that spills over into her everyday life. Within a short period of time, the stranger captures her mind, her body and eventually her heart, but excitement turns to terror and Sydney must abandon the life she built in Chicago and assume a new identity.

A fragile woman in a new city, Sydney tries to put it all behind her as she makes a fresh start in Seattle, but her troubles follow her and she is running out of time. Feeling as though she has no other choice, Sydney is determined to destroy him before he destroys her—unaware that her journal holds the key.

Will she discover the secret before it's too late?
My second is a women's fiction / chick-lit novel, Fogged Up Fairy Tale. The book is about amnesia, but it also has romance, sex, sarcasm, and adventure. Below is the book blurb: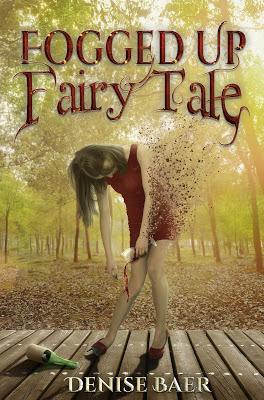 Brand Rye's life has come to a halt. She's lost everything—even her memory. After spending time in the hospital, Brand returns home to a husband she doesn't remember and a life that has disappeared overnight. Her husband, Easton, provides Brand with bits and pieces of her past while she tries to put it all together.

As Brand learns about her life, she begins to realize that she isn't the person she hopes to be... or is she?

Alcohol and loss are what brought Easton and Brand together. Once out of rehab, Easton offered Brand a place to stay for a price. With nothing left to lose but her sarcasm, Brand took him up on his offer, which began a whirlwind of adventure, sexual tension and their fairy tale of love.

Is Brand's second chance too late? Or will she be able to cope with the secrets as they're revealed?
State your signature line/ tagline/ best quote
Right now, I'd probably say my best quotes are "I don't want to surround myself with people who have to drink to enjoy life. I want to surround myself with people who are drunk on life."
"Everywhere on the web, people are offended by something. Everyone wants to be heard, yet no one wants to listen."
Is a high level of imagination important to have for an Author?
Experience is the most important to have as an author. Fiction and non-fiction are weaved with truths, reality, so if you don't have much life experience, it constricts visions along with imagination.
The last line of your autobiography would be…
And I learned to dance in the rain.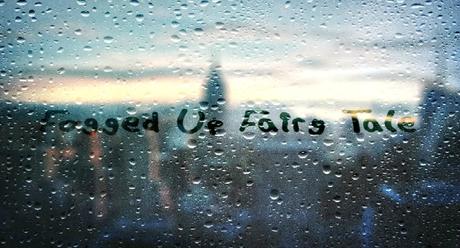 Links:
Author Website
Publishing Imprint
Personal Blog
Amazon Author Page and list of books (Follow for Updates)
Goodreads Author Profile
Pinterest (Follow my Boards)
Twitter: @DeniseBaer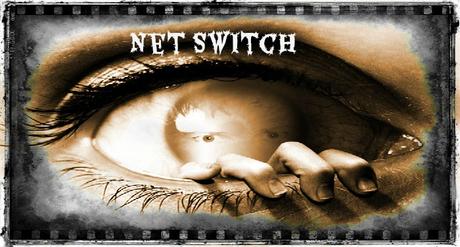 Hashtags: 
#DeniseBaer #BaerBooksPress #NetSwitch #FoggedUpFairyTales